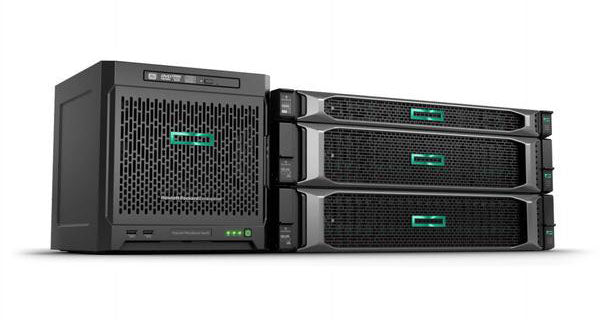 Originally posted by Marc Semadeni on the HPE Community Blog.

After being available for a few months, individuals continue to ask what is ClearOS and why is HPE preloading it on ProLiant servers?

Here are some answers.
ClearOS is an extremely affordable and reliable CentOS based Linux operating system ideal for small and medium businesses with an easy to use web-based user interface and an application marketplace filled with 100+ essential applications such as file/print, web, mail, media, firewall, anti-virus/anti-spam, content filtering, remote backup and more.
ClearOS has been shipping for the past 7 years, has over 400,000 global deployments, is translated in over 80 languages, and is available in over 150 countries. Given its maturity and tie to CentOS, ClearOS is a reliable and dependable operating system.
ClearOS, ClearOS updates, and more than 85 applications are free. Tested and qualified patches and fixes, a few paid apps, and support is available with a per server subscription. Applications and support incidents may be purchased individually.
ClearOS seamlessly integrates with Microsoft Active Directory via the Microsoft Active Directory Sync app or ClearOS can be set up as its own directory server.
Many are using ClearOS for the reliable gateway and networking apps (firewall, intrusion detection and prevention, content filtration) replacing expensive to own and operate name brand gateway and network systems.
Many are also using ClearOS as a multi-function server (all-in-one) to handle most or all of the needs of small and medium businesses and remote branch offices.
ClearOS applications are intelligently integrated which means any dependency between applications or the operating system are accounted for and automatically resolved.
ClearOS updates are applied automatically because the applications are intelligently integrated. However, if you prefer, you can choose to schedule updates.
ClearOS has a web-based user interface which means you can access your server from anywhere, anytime from a web browser. Navigating ClearOS is as simple as navigating a web page. 
ClearOS is preloaded on HPE ProLiant servers to reduce the time it takes and make it easier to get the server up and running in minutes. HPE is not charging for ClearOS upfront, instead you have the freedom to choose and evaluate ClearOS before you decide to buy a subscription and support.
The good news is you do not have to take my word for it. View the Projipro or read the GAD Group success stories. Both HPE partners replaced expensive, difficult to support and manage name brand systems and replaced them with a simple, affordable and secure ClearOS running on HPE ProLiant servers.

Come by our booth (#59) at Spiceworld on October 9th – 11th, or visit our web site to learn more.