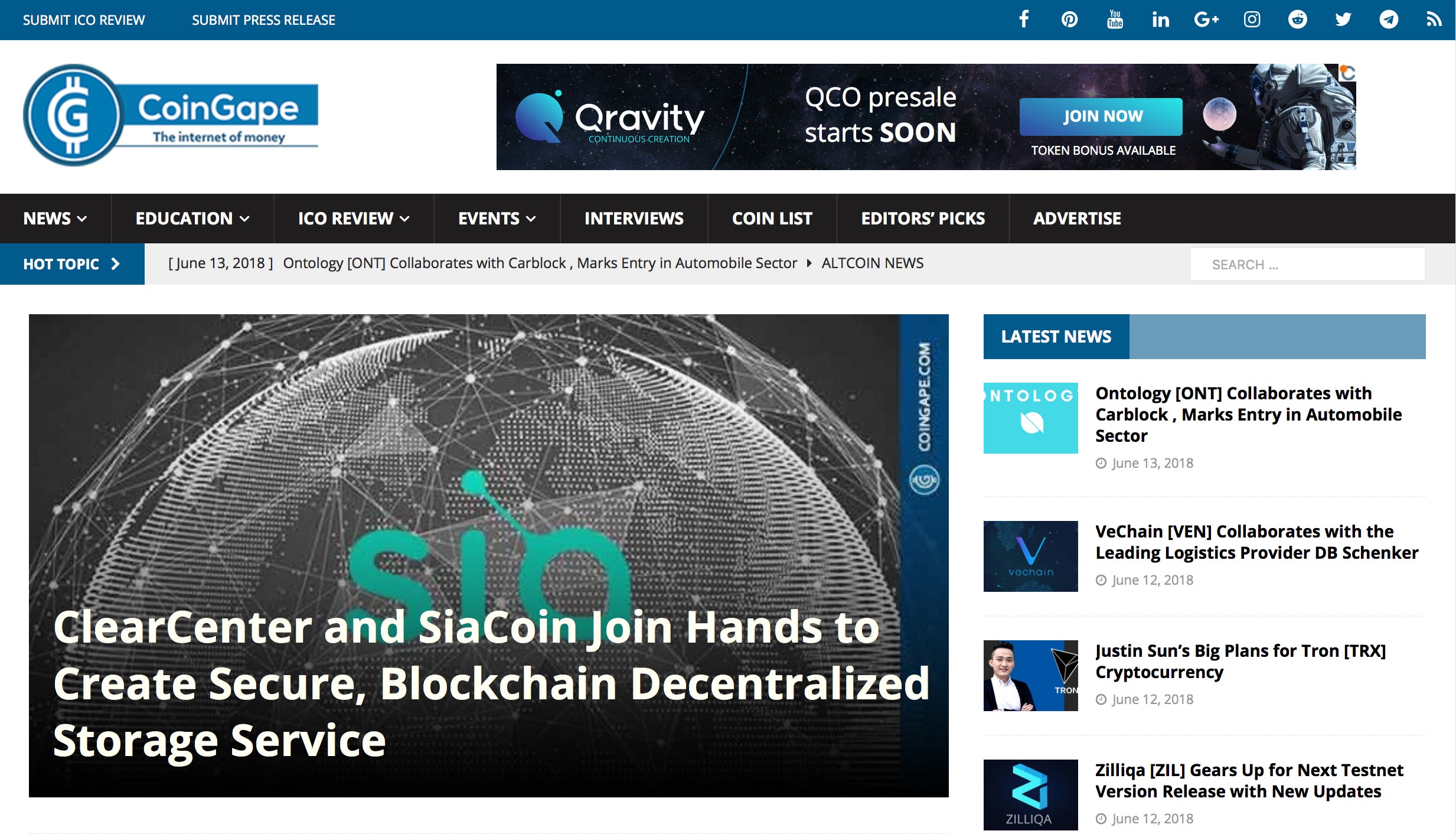 ClearCenter and SiaCoin announced their partnership that would be working towards laying the foundation of the Blockchain-secured ClearSHARE decentralized storage platform. The combined solution will have abilities to provide a simple, strong and scalable decentralized storage service backend.
ClearSHARE- A potential game changer in Decentralized storage
The new ClearSHARE platform will be built upon Sia's Blockchain-based secure storage layer. ClearSHARE will be compatible with the CLEAR Token ecosystem and ClearCenter's new ClearNODE product line that it plans to release in collaboration Hewlett Packard Enterprise (HPE) at CEBIT in Germany on June 11, 2018.
ClearNODE is a package of hardware, software, and services targeted at providing a secure platform and decentralized app (Dapp) marketplace for Blockchain-related services, developers, and applications.
The finished ClearSHARE app will bring the first truly turnkey Blockchain-based storage platform that will bring a paradigm shift in the small business storage industry since ClearSHARE will not require Linux commands or other advanced IT skills.
ClearSHARE will exactly mirror data both on-premise and also in a secure decentralized peer-to-peer global cloud network. It will automatically split, encrypts, and distributes customers' files and data in the background without requiring special IT skills or knowledge to implement. With regards to security, only the customer will have access to encryption keys and will maintain absolute control over his or her data.
ClearCenter and SiaCoin- a right match
ClearCenter capabilities include creating simple, secure and affordable products for managing Hybrid IT. It also has a Linux-based open source operating system, ClearOS which is for managing Cloud, Server, Network and Gateway layers.
On the other hand, Sia is the leading decentralized cloud storage network. It leverages underutilized hard drive capacity around the world to create a data storage marketplace that is more reliable and lower cost than traditional cloud storage providers
As ClearCenter masters the hardware and operating system that manages server and storage, Sia overlaps its capabilities of storage but in a decentralized cloud storage format, which makes them really look a right match. As the development goes forward one can definitely view ClearShare as a pioneer product in decentralized blockchain based storage.
Is decentralized storage service the way forward on how storage would function in the future? Will it have potential to completely take over from traditional storage service players?  Do let us know your view on the same.
Read the full article here.