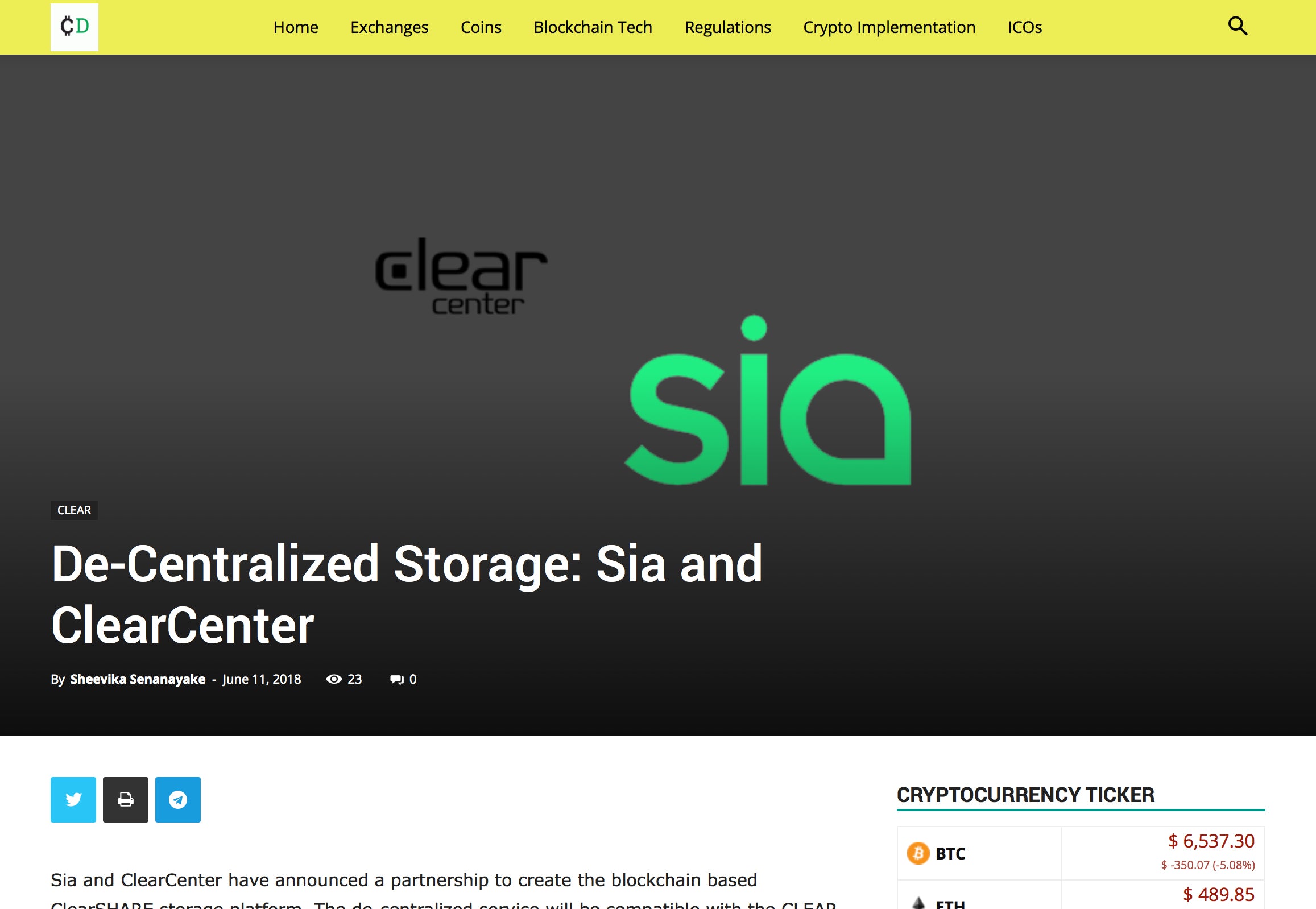 Sia and ClearCenter have announced a partnership to create the blockchain based ClearSHARE storage platform. The de-centralized service will be compatible with the CLEAR token, as well as the ClearNODE product line, featuring many hardware and software products.
In addition to using the storage service, customers can 'rent' out free storage space on their devices and earn CLEAR tokens. ClearCenter has plans to provide a wallet feature and other apps in the future as well.
Read the full article here.