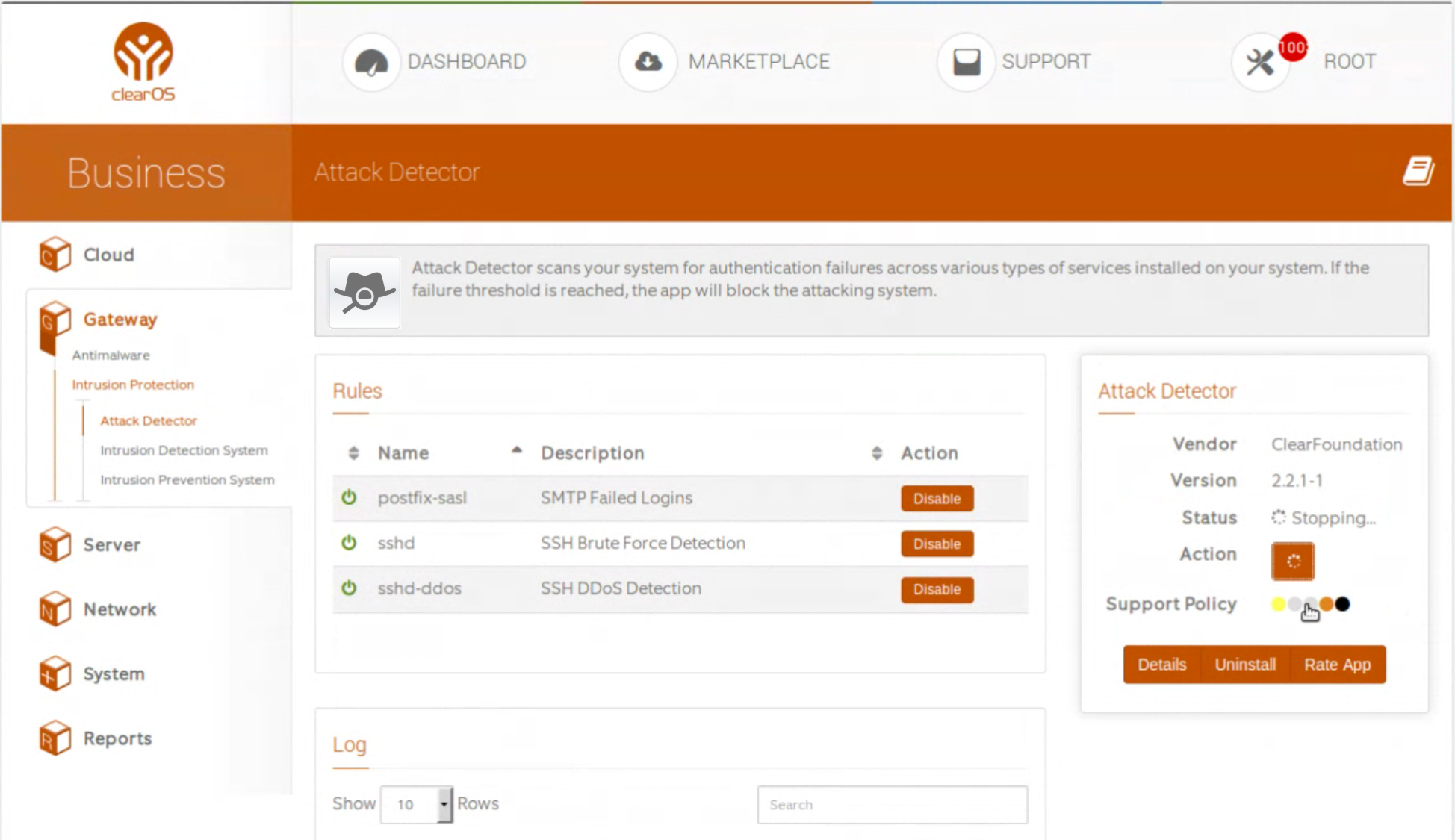 Introducing: Attack Detector
ClearCenter is excited to announce this new addition to the ClearOS Marketplace. The Attack Detector app scans your system for authentication failures across various types of services installed on your system. If the failure threshold is reached, the app will block the attacking system. For example, it is a common tactic for spammers to guess a valid username/password combination for sending unsolicited outbound mail. The Attack Detector detects the failed login attempts and actively blocks the spammer.
Multiple apps in Marketplace will provide rule sets for the Attack Detector app, such as the SSH Server app, FTP Server app and more. This app will function as a standalone app, however it may also be combined with the Intrusion Detection System & Intrusion Prevention System apps to provide maximum protection against attacks. 
For more information click here.