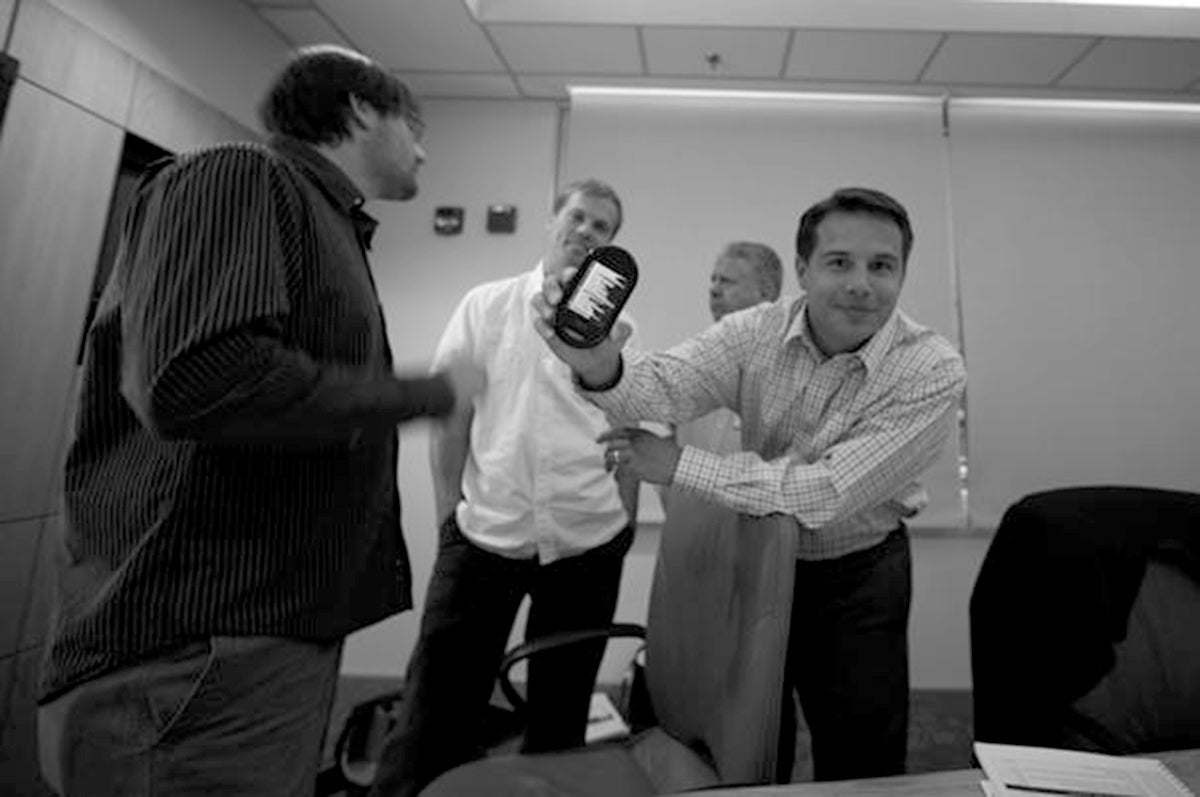 By Michael Proper, ClearFoundation Chairman 
11 years ago today on September 23, 2008, Google, HTC, and T-mobile unveiled the first Android phone to the world.
Dubbed the G1 and running Android 1.0, it was a little rough around the edges but unleashed a revolution in the smartphone industry because Google decided to open-source Android and release it into the public domain.
Prior to that Google event, one of Android's original creators Rich Miner said to me, "When the G1 hits the market Google will open-source the Android platform. That means that any developer, in addition to being able to write applications for the software, can also modify the platform, and make it better."
I remember at the time Richard's words created quite a buzz around the office.
You see, making open source better is our core competency at ClearFoundation!
In fact, for a few quarters before Android existed we had already been working on a smartphone operating system based on another version of Linux and we welcomed the chance to see what Google was doing with Android.
We always have been and still are dedicated evangelists of open source software. After we saw where Google was heading with Android we decided to push the pause button on the Mobile layer of open source software and position ClearOS towards the Server, Network and Gateway layers - which we quickly excelled at.
Open-source software levels the playing field for us all - this is especially true for the most marginalized people around the world without access to ample resources.
For more than a decade, ClearOS Server has existed to provide simple, secure, and affordable enterprise-grade IT products for small businesses, non-profits, schools, hospitals, governments and homes worldwide.
In the years to come we will continue iterating ClearOS Server and working with our great partners like Hewlett Packard Enterprise - who preloads ClearOS Server on its ProLiant servers worldwide.
We never lost sight of the original smartphone vision - and thanks to the evolution in the hardware and software ecosystems, everything has changed in the last 11 years reducing costs and time to market. And especially now, with the erosion of privacy within the Apple and Android/Google ecosystem it has become increasingly apparent that although Android is open source it does NOT enable privacy and therefore poses security concerns for the everyday user.
We are proud to announce that we're now ready to unleash our original smartphone vision to the world! A smartphone that truly gives you back the keys to your digital identity and paves the way for a new ecosystem of privacy and data ownership all controlled by the individual.
We're calling it ClearPHONE.
ClearPHONE runs on ClearOS Mobile, a highly modified version of Android 10 with our own additional security features built-in leveraging our expertise over the last decade building security products for IT departments.
ClearOS Mobile is unique because it starts by protecting your digital identity through a new disruptive ClearID de-centralized process for all.
ClearOS Mobile then gives you the power to use the typical Android apps you love while blocking anything you choose including hacks, viruses, spyware, phishing/SMSishing, malware, ads, cookies, trackers, any app, any website, robocalls, behavior profiling, and backdoors.
We can't wait to show ClearPHONE and ClearOS Mobile to you. It has been an exciting decade helping to secure the backend of the Internet, but it is time for Clear to enter the mobile world.
Stay tuned as our full announcement is coming soon!