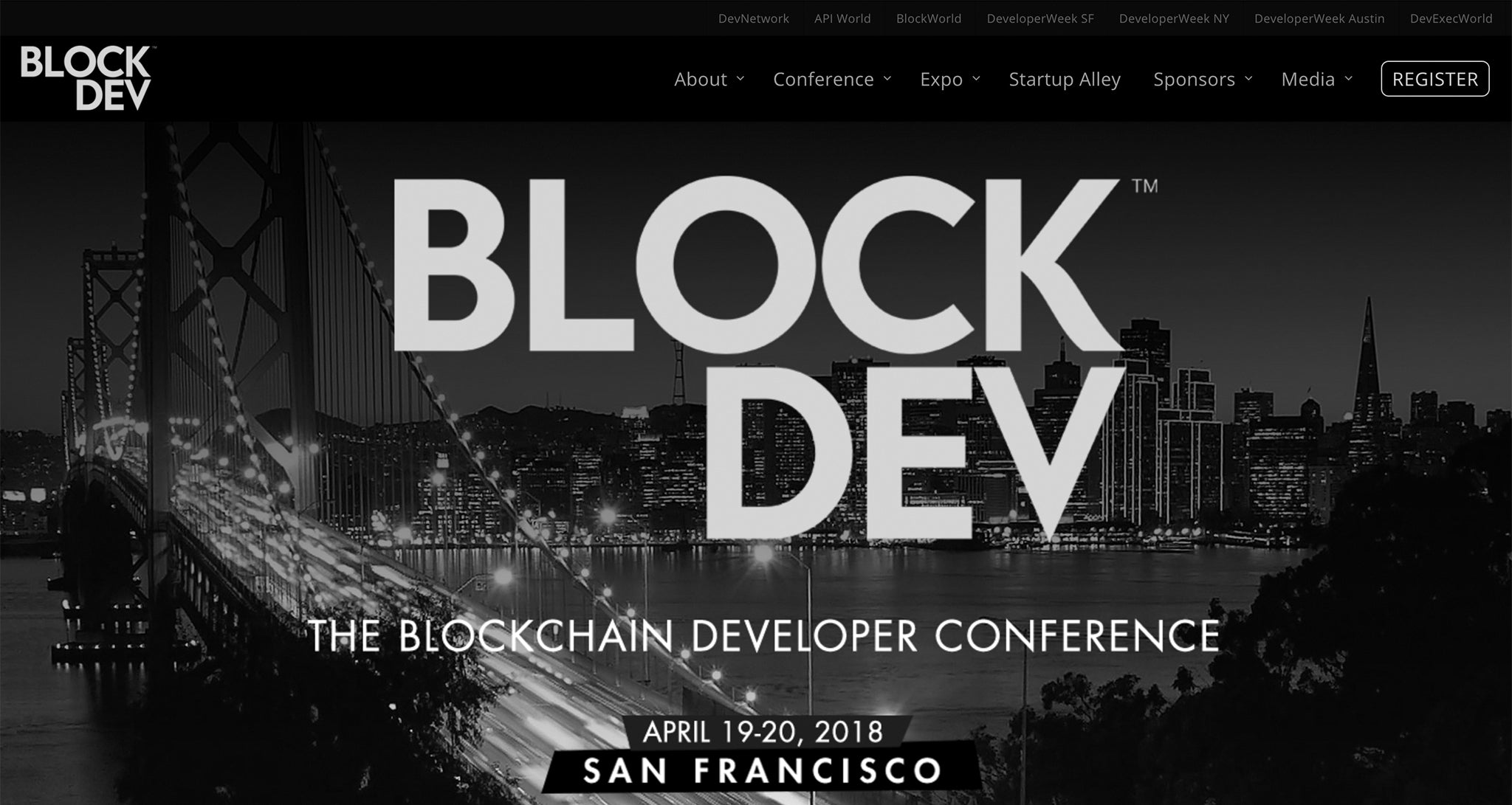 ClearFoundation
will be at the
BlockDev Blockchain Developer Conference
April 19 and 20, 2018 in San Francisco. Blaine Raddon, ClearFoundation's Managing Partner and ClearCenter's Senior VP Sales will give a
Pro Talk presentation
titled "The Role of Platforms in Blockchain Development" during the noon session on April 19.
Blaine will discuss ClearFoundaion's
platform and app marketplace
that makes Blockchain nodes and Dapps secure and reliable.
BlockDev Blockchain Developer Conference is the largest convergence of Blockchain developers seeking exposure to the newest technologies for building decentralized apps in FinTech, Healthcare, Government, Enterprise, and the Consumer space. A key focus of the show is to promote the concept that the Blockchain is far more than a platform for a currency, it is a platform for decentralizing the web of applications in a profoundly secure way.