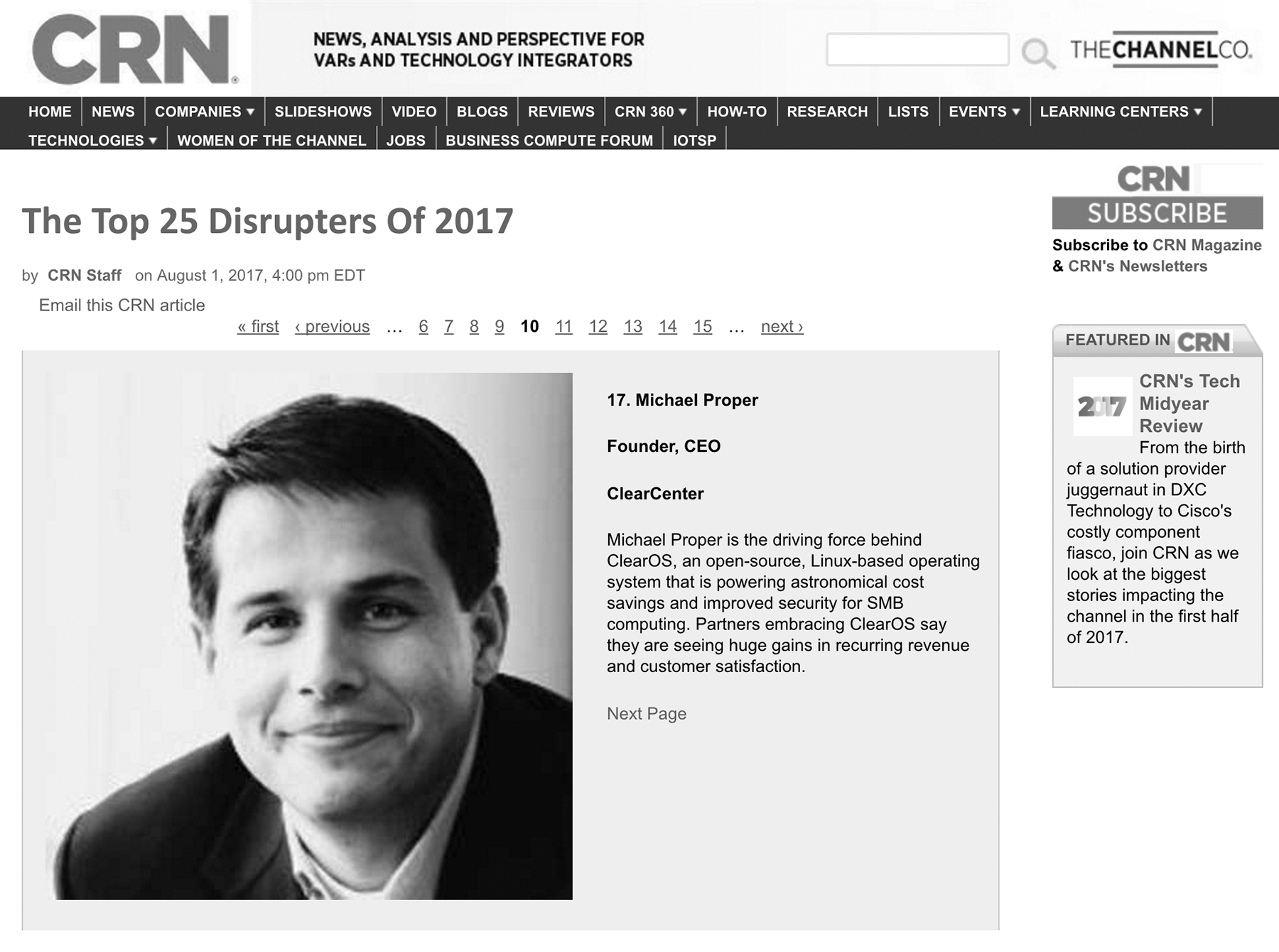 The Channel Co. and CRN Magazine today announced ClearCenter Founder and CEO Michael Proper was named one of the Top 25 Disrupters Of 2017. The Top 25 Disrupters list is part of the broader Top 100 Executives of 2017 list available inside the August 2017 issue of the publication.

The August 2017 issue of CRN Magazine will be available online and at newsstands August 7, 2017.

In the article CRN states, "Michael Proper is the driving force behind ClearOS, an open-source, Linux-based operating system that is powering astronomical cost savings and improved security for SMB computing. Partners embracing ClearOS say they are seeing huge gains in recurring revenue and customer satisfaction."
In addition to partner growth, ClearCenter is also attracting major players in the hardware space with recent news of a partnership with Hewlett Packard Enterprise (HPE) to ship select ProLiant servers preloaded with ClearCenter's operating system, ClearOS.

"In the IT world, in order to survive, companies need to remain a step ahead of an ever-changing landscape," says the article when referencing the Top 25 Disrupters Of 2017 list. "The companies that survive not only find new ways to solve customers' problems but also find ways to solve problems customers didn't even know they had. These executives are revolutionizing the industry by challenging the status quo."