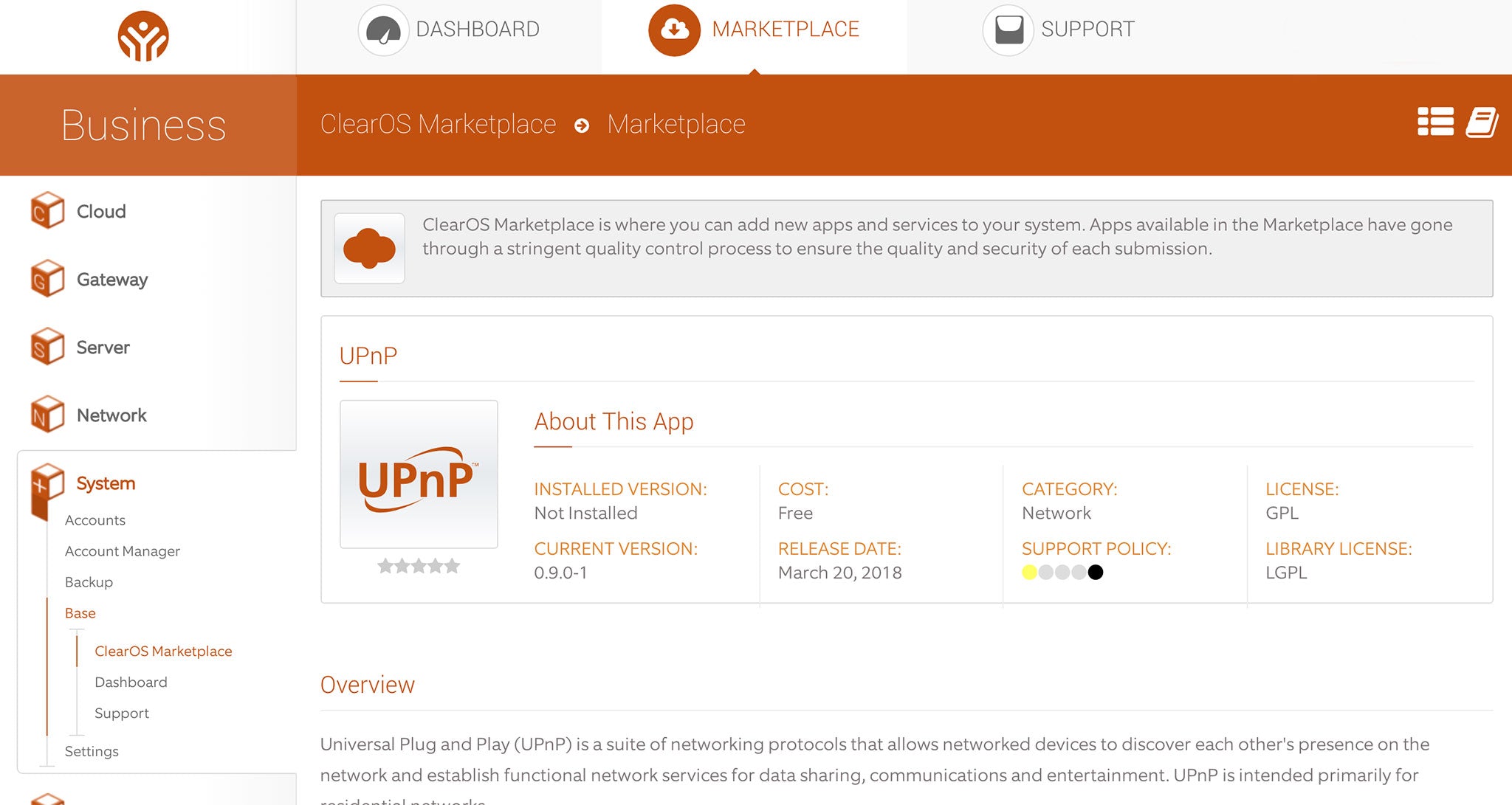 The MiniUPnP app for ClearOS 7 is now live in the ClearOS Marketplace. With MiniUPnP it's now easier to use media and communication devices that support UPnP on your LAN with ClearOS. 
Universal Plug and Play (UPnP) is a suite of networking protocols that allows networked devices to discover each other's presence on the network and establish functional network services for data sharing, communications and entertainment. UPnP is intended primarily for residential networks.
The MiniUPnP app will automatically set up your firewall Port Forwards for you if you use any UPnP compliant device.
Check out this ClearOS forum post to learn more.