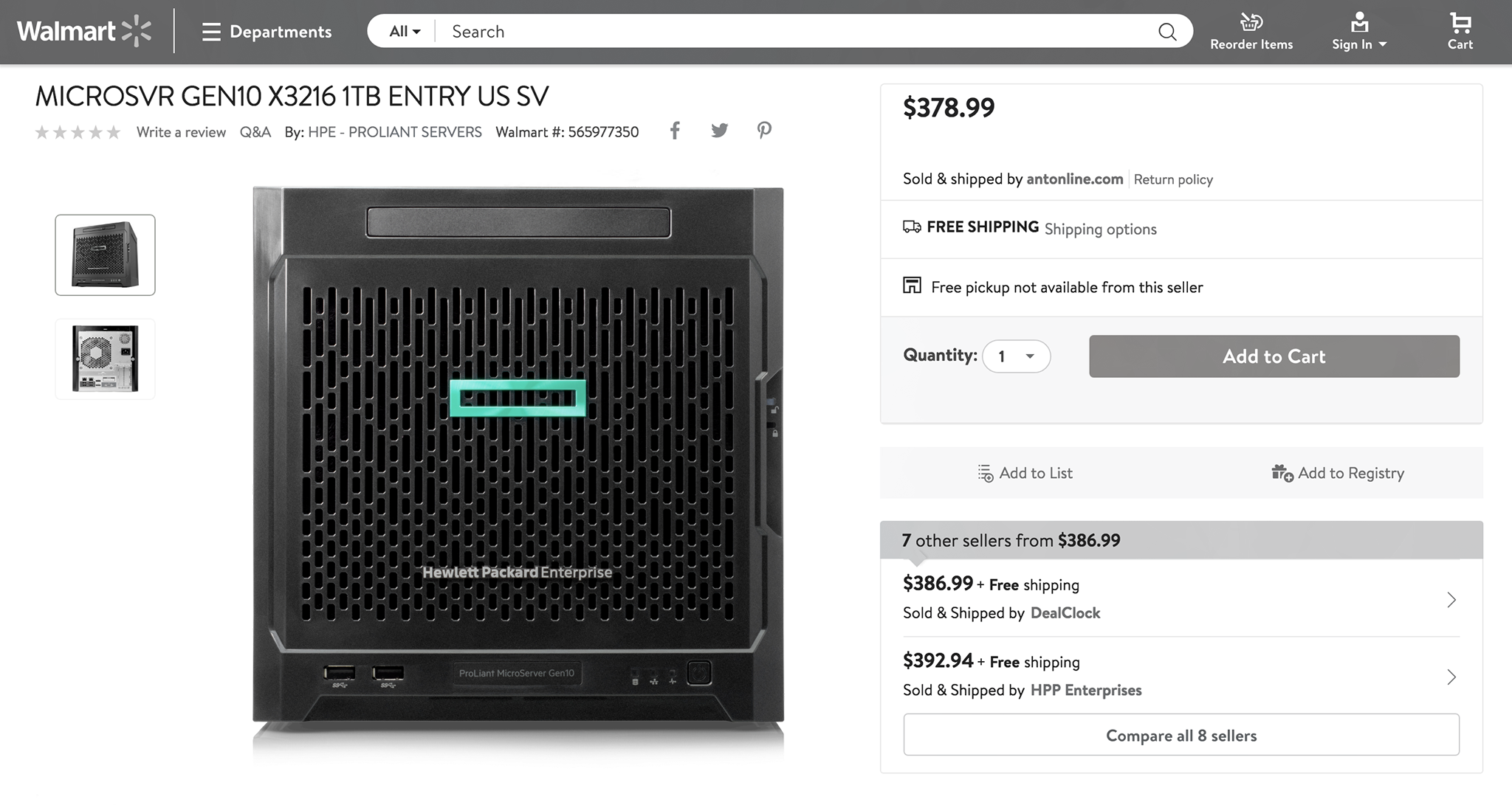 Do you believe we now live in a world where you can get a business server from Walmart?

Word is getting out about HPE's award winning Gen10 MicroServer combined with ClearOS preloaded. It is selling so well that even retailers like Amazon and Walmart are getting onboard.

It is proving to be quite popular with small businesses, home offices, and remote branch offices. Its small size, nearly noise-free fan, and powerful specs combined with ClearOS let you combine Cloud, Server, Network and Gateway IT layers all in one box.

Since the Gen10 MicroServer comes preloaded with ClearOS, within just a few minutes you can configure it to manage all of your IT needs or replace only specific features like UTM/Firewall if that's all you require.

There's also a big home server movement around the Gen10 MicroServer as it's a perfect device for file and media sharing with services like Plex, Serviio and more running on ClearOS.

Here's a list of some verified listings to get a Gen10 MicroServer that ships preloaded with ClearOS.

Walmart
New to the Gen10 MicroServer? Watch this video to learn more.