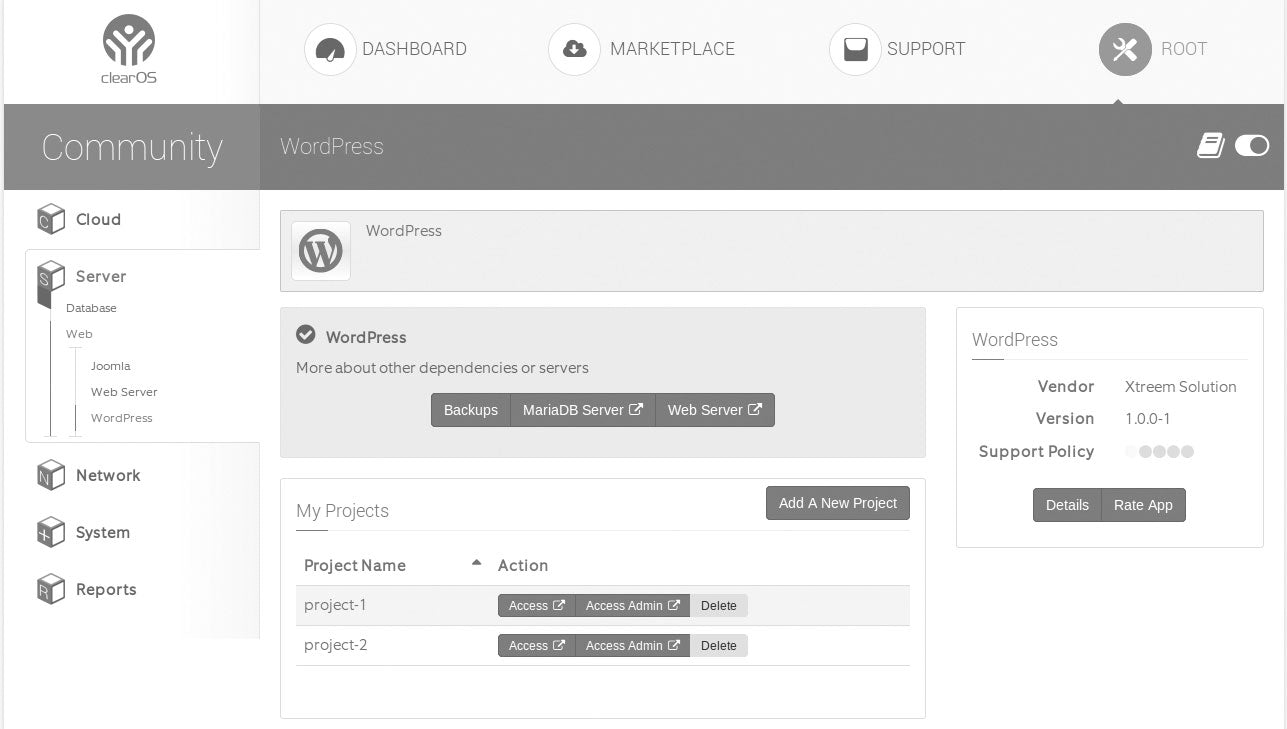 ClearCenter is excited to announce a new addition to the ClearOS Marketplace. Starting today you can quickly deploy WordPress inside of your ClearOS environment.
WordPress is the most-popular CMS/Web platform in use today and is able to handle website needs for most organizations - from blogs or complex web applications to content heavy sites.
The best part is that you can install WordPress just like any ClearOS app or service. When you install from the ClearOS Marketplace, the app and any required services are automatically deployed inside of your existing ClearOS server without the need for you to spin up any additional resources.
While deploying WordPress is quick and easy, we know that configuring and customizing it often takes a lot of time and advanced web development skills. So ClearOS has partnered with Xtreem Solution to help you create, maintain or outsource custom development work on your site starting at just $25 USD per hour when your website is running on top of ClearOS using WordPress.
Check out http://xtreemsolution.com/clearos-packages.html to see a full list of available services.