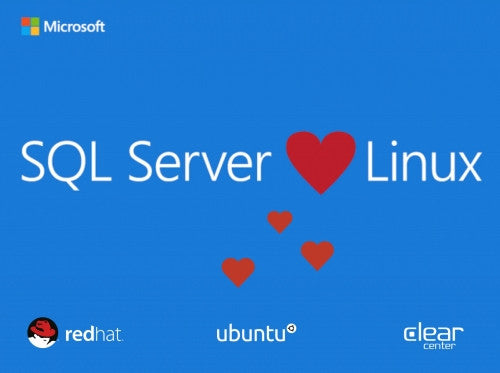 ClearCenter is excited for the new wave of Microsoft* launch activities for Microsoft SQL Server 2016* with general availability later this year. This is the most significant release of Microsoft SQL Server* that has ever released, and brings with it some fantastic new capabilities.
SQL Server 2016* on Linux will deliver:
Groundbreaking security encryption capabilities that enable data to always be encrypted at rest, in motion and in-memory to deliver maximum security protection
In-memory database support for every workload with performance increases up to 30-100x
Incredible Data Warehousing performance with the #1, #2 and #3 TPC-H 10 Terabyte benchmarks for non-clustered performance, and the #1 SAP SD Two-Tier performance benchmark on windows
Business Intelligence for every employee on every device – including new mobile BI support for iOS, Android and Windows Phone devices
Advanced analytics using our new R support that enables customers to do real-time predictive analytics on both operational and analytic data
Unique cloud capabilities that enable customers to deploy hybrid architectures that partition data workloads across on-premises and cloud based systems to save costs and increase agility
Read more: https://www.microsoft.com/en-us/server-cloud/sql-server-on-linux.aspx
*Trademarks belong to their respective owners.