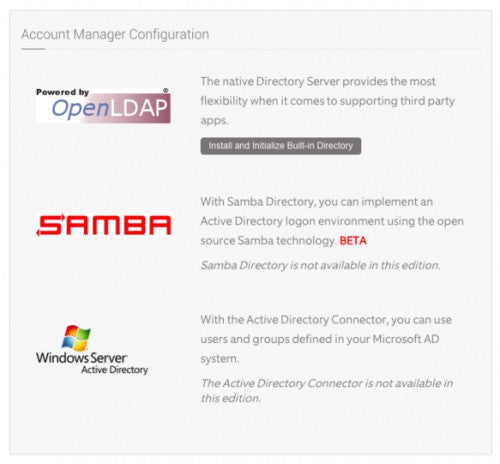 Samba4 Directory has been formally released on ClearOS 7.x on October 20, 2015 and currently in Beta and looking for active testing and feedback. ClearOS 7 Community app details can be found in the ClearOS 7 Community Samba4 Directory listing.
Please provide any feedback in the ClearOS Samba4 Directory Forum's and plan on great collaboration to find and resolve any open bugs regarding ClearOS 7.x and Samba Directory. Thank you in advance!
*All trademarks mentioned belong to their respective owners.