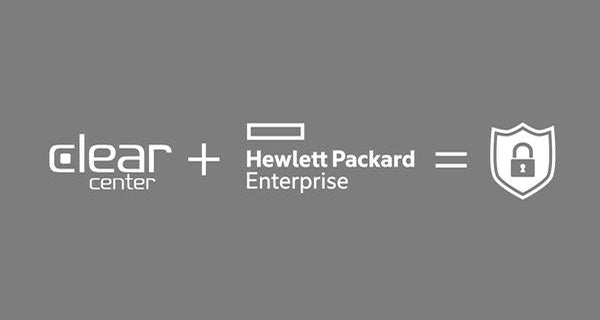 If you're planing to attend the SpiceWorld 2017 show in Austin on October 9 to 11, come see a demo of the new HPE Gen10 ProLiant servers including the Gen10 MicroServer that ships preloaded with ClearOS.

Did you know that in addition to more than 100 Cloud, Server, Network, and Gateway functions you can get enterprise-grade firewall protection without the expense and headache of a dedicated firewall appliance?

The combination of HPE ProLiant hardware and ClearOS completely replaces the need for a dedicated next-generation firewall appliance while saving you money, configuration time and ongoing labor costs for maintenance.

Here are just 5 of the ways ClearOS + HPE is better than a firewall appliance:

1. Lower Cost
Install ClearOS on your own HPE server and save on upfront costs and ongoing licensing/maintenance costs vs. overpaying for a dedicated firewall appliance.

2. Easier to Deploy, Manage, and Support
Configure a ClearOS Firewall in under 30 minutes then spend less time worrying about it.

3. Scalable Performance and Throughput
Since ClearOS can run on any x86 server, you maintain total control over performance and throughput by sizing an HPE ProLiant system that fits your exact needs.

4. All-in-One Flexibility
ClearOS allows you to deploy Cloud, Server, Network, and Gateway layers all on the same server. You can't do that with a firewall appliance.

5. Backed by a Community of Thousands
ClearOS is an open source Linux distro supported by thousands of developers and our dedicated core team of industry experts.

Ready to get started? All you need is an HPE ProLiant server combined with ClearOS. We love the new HPE Gen10 MicroServer. If you haven't seen the Gen10 MicroServer yet, take a look at this 5-star review from ITPro where the Gen10 MicroServer preloaded with ClearOS won the Editor's Choice award.

Make sure to stop by and see all of the new HPE Gen10 ProLiant servers and ClearOS in action at SpiceWorld October 9 to 11, 2017.
Can't make it to SpiceWorld? No problem. Book a time for a free, personalized demo to see what all of the buzz is about.