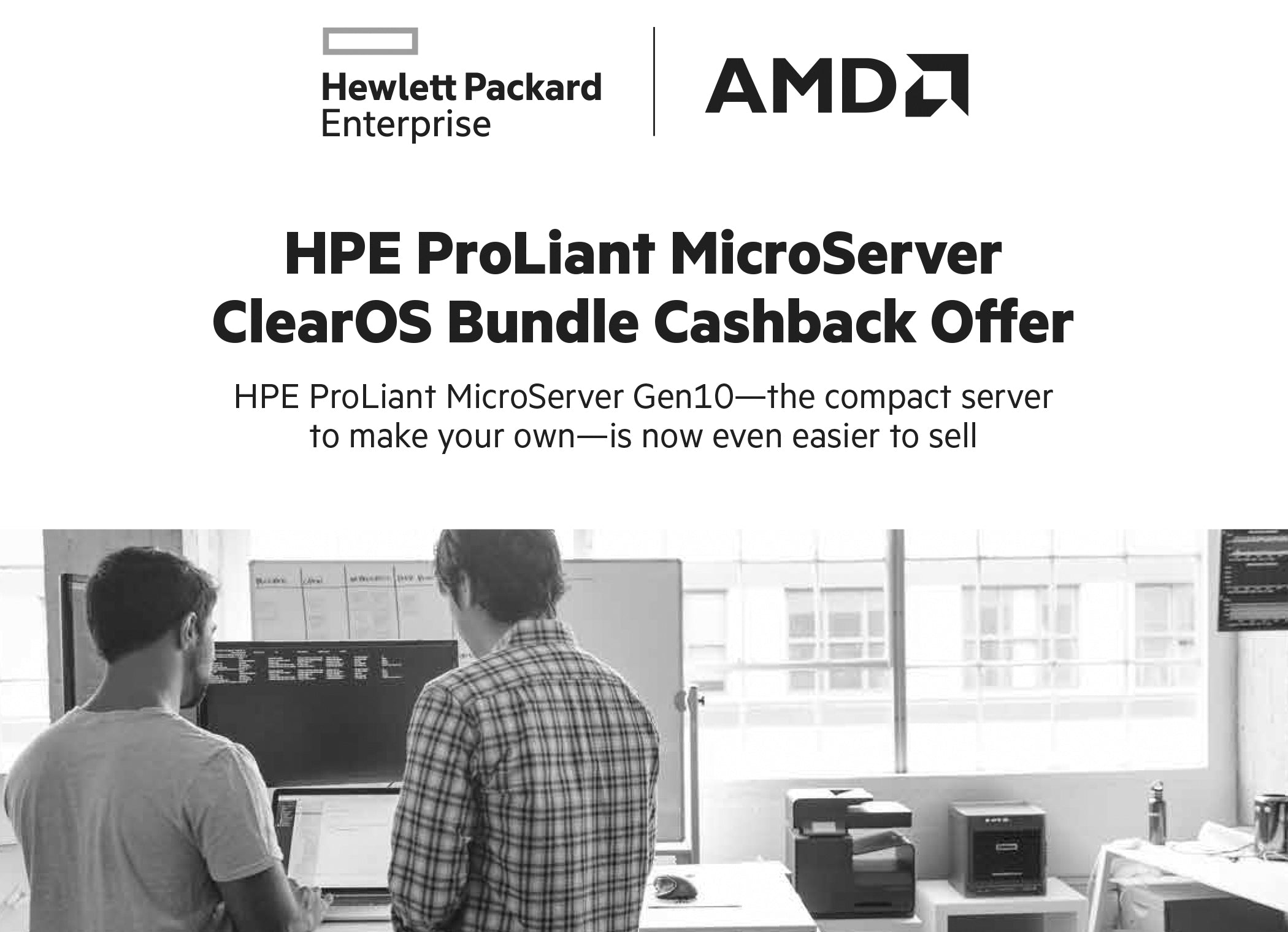 From now until July 31, 2018 you can get cash back on a Hewlett Packard Enterprise (HPE) ProLiant Gen10 MicroServer plus ClearOS bundle thanks to this special offer from HPE.
With this cashback offer the cost of a MicroServer is essentially free. You just need to purchase a bundle from HPE that includes the MicroServer and a 3-year ClearOS Silver or Gold subscription.
HPE together with ClearOS gives you a simple, secure, and affordable way to protect your business, share files easily and encourage employee productivity.

If you haven't seen the Gen10 MicroServer yet, take a look at this 5-star review from ITPro where the Gen10 MicroServer together with ClearOS won the Editor's Choice award.
The best part is the Gen10 MicroServer comes preloaded with ClearOS. Just plug in power and network cables, turn it on, and within minutes you can easily configure ClearOS for all of your Server, Network, and Gateway layer needs.