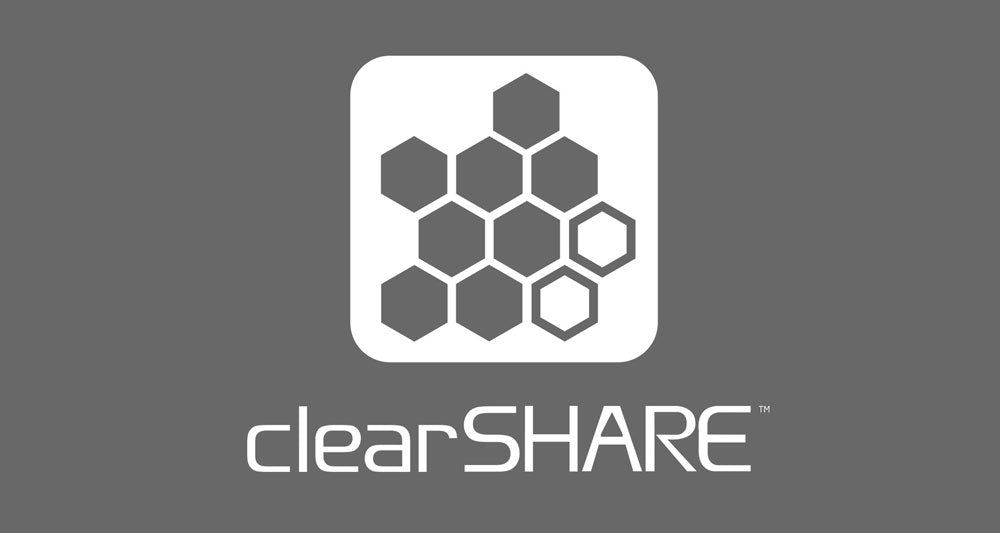 ClearCenter and Sia today announced a partnership to lay the foundation of the Blockchain-secured ClearSHARE decentralized storage platform. The combined solution will provide an easy-to-use, robust and scalable decentralized storage service backend.
The new ClearSHARE platform will be built upon Sia's Blockchain-based secure storage layer. ClearSHARE will be compatible with the CLEAR Token ecosystem and ClearCenter's new ClearNODE product line that will be released with Hewlett Packard Enterprise (HPE) at CEBIT in Germany on June 11, 2018. ClearNODE is a bundle of hardware, software and services aimed at providing a secure platform and decentralized app (Dapp) marketplace for Blockchain-related services, developers and applications.
ClearSHARE will have the option to combine Sia's back-end storage with Nextcloud's user interface and integrate both services into ClearCenter's ClearOS operating system. The completed ClearSHARE app will deliver the first truly turnkey Blockchain-based storage platform that will be disruptive inside the small business storage industry since ClearSHARE will not require Linux command line knowledge or other advanced IT skills.
ClearSHARE will mirror data both on-premise and also in a secure decentralized peer-to-peer global cloud network. ClearSHARE automatically splits, encrypts, and distributes customers' files and data in the background without requiring special IT skills or knowledge to implement. Only the customer has access to encryption keys and maintains absolute control over his or her data.
Locally, ClearSHARE provides data backup and redundancy benefits similar to a Network Attached Storage (NAS) device. The addition of automatic mirroring on a decentralized worldwide network brings consistency, verifiability and the peace-of-mind against the prospect of a local disaster or service interruption causing a loss of data.
In addition to utilizing ClearSHARE's network for remote backup, customers can earn CLEAR Tokens by optionally making their own unused storage capacity available to the ClearSHARE network.
"Decentralized cloud storage brings huge benefits," said David Vorick, Sia's Lead Developer. "We are excited that ClearSHARE will bring Sia to small businesses and enterprises with a user-friendly solution."
"We're grateful for the team at Sia and their willingness to work with us to help the ClearSHARE platform succeed," said ClearCenter Founder and CEO Michael Proper.  
In the future, ClearCenter plans to bring additional Dapps and services to ClearNODE, including a hybrid hardware/software wallet app and the ability for ClearNODE owners to farm CLEAR Tokens in a compute-resource and environmentally friendly fashion.
About Sia
With more than one million downloads, Sia is the leading decentralized cloud storage network. Sia leverages underutilized hard drive capacity around the world to create a data storage marketplace that is more reliable and lower cost than traditional cloud storage providers. Secured by blockchain technology, the Sia network runs without any intermediary. Sia currently has 800+ storage providers across 50+ countries, offering over 4.6 PB of storage capacity. Learn more at https://sia.tech.
About ClearCenter
ClearCenter creates simple, secure and affordable products for managing Hybrid IT. ClearCenter's ClearOS is a Linux-based open source operating system for managing Cloud, Server, Network and Gateway layers. It is designed for homes, small-to-medium size businesses and distributed environments. Available in multiple languages and in use in 154 countries around the globe today, ClearOS has more than 450,000 deployments serving more than 10.4 million users. Visit https://www.ClearCenter.com for more information.
ClearCenter Press Contact:
David Politis, dpolitis@clearcenter.com , Mobile: +1-801-556-8184
Sia Press Contact:
Zach Herbert, zach@sia.tech, Mobile: +1-617-283-8306