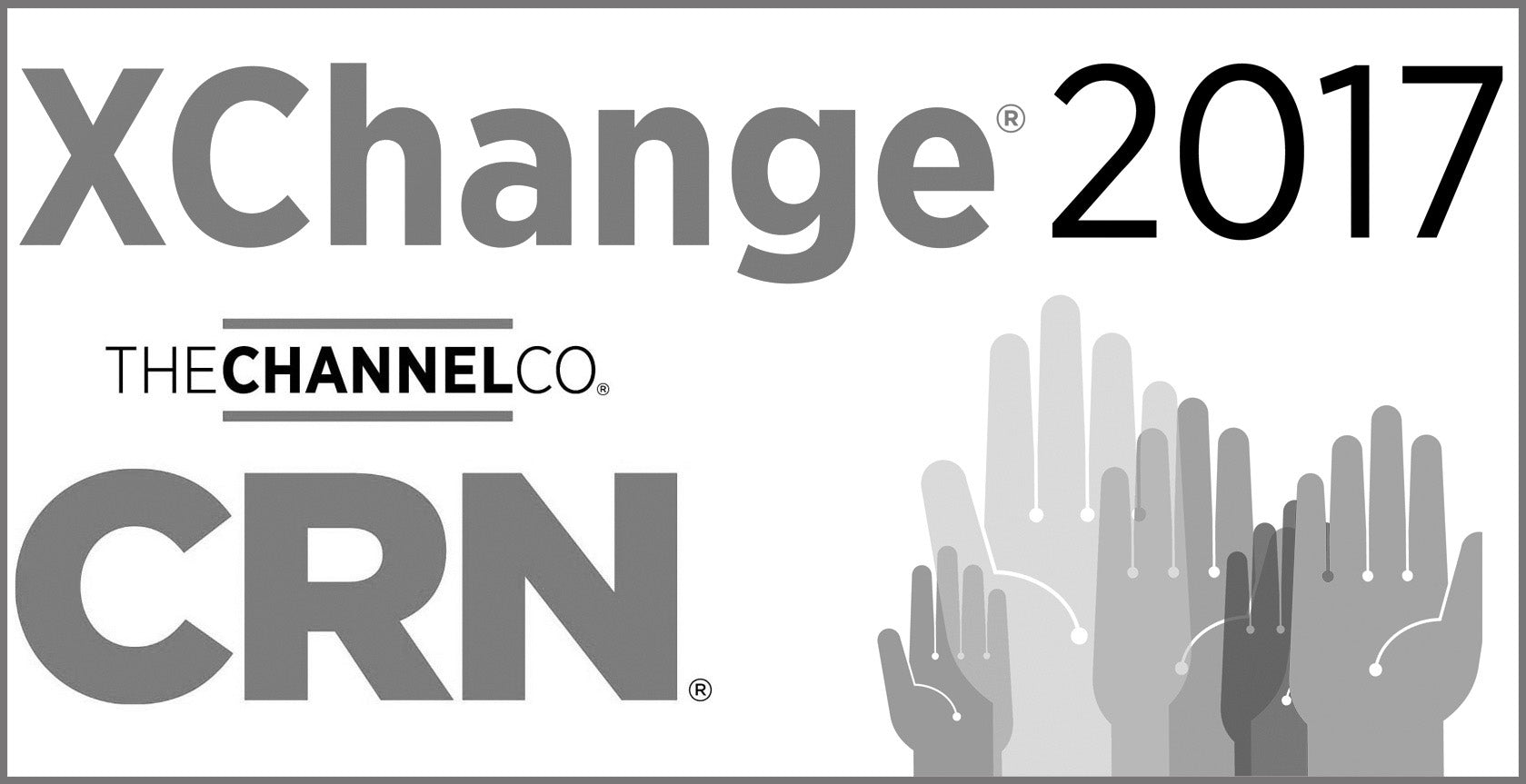 CRN article from the floor of the The Channel Company's XChange 2017 show.
by Alec Shirkey
ClearCenter, aiming to shake up the IT market with its Linux-based operating system, ClearOS, is prepared to sink serious funds into its channel program following the addition of Blaine Raddon to its executive team last month.

The Orem, Utah-based vendor hired Raddon, an industry veteran with 28 years of experience at IBM, Juniper and HPE, as senior vice president of sales last month to spearhead ClearCenter's channel charge. The push includes the establishment of a channel management team under Raddon, a strategic partnership with HPE and an infusion of $40 million to $50 million around certification, training, marketing programs, and incentive offerings over the next several years.

"We need to have a relationship with the channel, not necessarily their customer," said Raddon. "When they realize they can trust us and that we give them the account control they're looking for, and we're not in that business, that's going to separate us out from competitors. They've had to understand which companies are direct companies and which ones are channels. We are a channel-based company."

Helping fuel ClearCenter's forthcoming channel push is an exclusive deal with HPE built around ClearOS. The agreement, announced in June, makes the innovative operating system available on HPE ProLiant servers and gives users the option to begin a free 30-day trial post-install.

The HPE partnership will quickly create new market opportunities for ClearCenter, Raddon said, because roughly 85 percent of ProLiant servers are sold through the channel. He hopes to tap into existing HPE channel relationships and train the giant's account managers to effectively sell ClearOS, which already has 400,000 paying users and a total of 10 million who use either the free or premium versions.

CEO Michael Proper, who founded ClearCenter in 2009, added that the company is "really just starting" its outbound sales offensive.

"This industry is ripe for disruption, ripe for growth and we don't see anyone from a tech or competitive channel program standpoint offering anything like this," Proper said. "When we start sprinkling real money on it, it's going to change a lot of these conversations."

In addition to funneling resources into the low-touch conversion strategy built around HPE and its partners, ClearCenter plans to attack the space by developing key partners that have either attained dominance in a specific geographic region, or ones that have established a strong brand around their own services.

Solution providers that have done the latter, Raddon said, can confidently build on the "vanity free" technology of ClearOS without worrying about ClearCenter brand placement.

"They can rebrand our stuff, build on top of it and feel comfortable they can put their brand in front of it," Raddon said.

ClearCenter will also develop "some" direct sales capability, but Raddon said those efforts will primarily target better customer engagement around channel sales and the reduction of implementation costs.

ClearCenter has an existing partner program that Raddon said offers tight account control and "most of the right elements," including a partner portal where solution providers can administer all of their licenses. However, he and his team will seek feedback from current ClearCenter partners before expanding their channel support suite and, more importantly, aligning with the HPE partner program.

The vendor will focus extensively on managed services providers that serve the SMB market as well as distributed enterprises, two spaces where HPE maintains strong influences.

A major benefit of the ClearBOX hardware for many prospective SMB clients, Proper explained, is the consolidation of a server rack with potentially 15-plus boxes to one on-premises device. Paired with ClearOS, MSPs can manage an end user's gateway, network, server and devices from a single dashboard.

The setup makes sense for SMB companies that possess limited IT resources and lack the technology expertise required of virtualization or Linux-based operating systems, Raddon said, because it turns ClearCenter partners IT consultants that can deploy the ClearBOX and a wide array of adjacent apps and services available through the ClearOS Marketplace.

The deals are well-worth it for the partner, as well, said Mark Warburton, CEO of Salt Lake City-based solution provider Projipro. Warburton has been exclusively using ClearCenter products for more than four years, and he's seen the money ClearBOX can save a business firsthand.

In 2012, one Projipro client needed a suite of hardware replacements, including a new HP server, Windows server, upgraded Cisco equipment and Barracuda web filtering. The "traditional" bid, he said, was about $50,000.

An alternative offer that included ClearBOX, ClearOS and Marketplace add-ons, which covered features like remote data backup and intrusion detection and prevention, was priced around $20,000. The client was also able to lower its power and air conditioning utility bills, because the server room had shrunk from a full rack to fewer than "five or six" units on the rack.

"We were able to give them exactly what they had," Warburton said. "They didn't have to change anything, except it was the ClearBOX Windows server portion running on there."

Currently, the ClearOS-equipped ProLiant sells to the end-client for a one-time $300-350 hardware cost, the company said, and the hybrid operating platform works on almost any x86-based system. Pricing for the premium version of ClearOS starts at $9 per month.

While its fair to ask if an open source solution is secure, Warburton said he's seen end-user skepticism go down as IT decision-makers become more knowledgeable. He added that the learning curve is more forgiving than typical Linux-based software, with "99 percent" of the ClearOS configuration able to be done from the GUI.

Raddon echoed that, emphasizing that the simplicity of ClearOS' single user interface – combined with its affordability and security – are what they hope will differentiate ClearCenter's products and lead to mass adoption among clients. The company said it has attained about 12 percent of "freemium" ClearOS users have converted to the paid version.

"This is just the beginning," Raddon said. "How many times can you start a sales organization with a company that has 10 million users and 400,000 customers? That's the [open source] mentality. There's a starting point here, and this relationship with HPE opens a completely new arena."
See full article at http://www.crn.com/news/channel-programs/300090911/crn-exclusive-clearcenter-plans-to-invest-up-to-50m-in-partner-ecosystem-under-channel-vet-hpe-alum-raddon.htm?itc=refresh