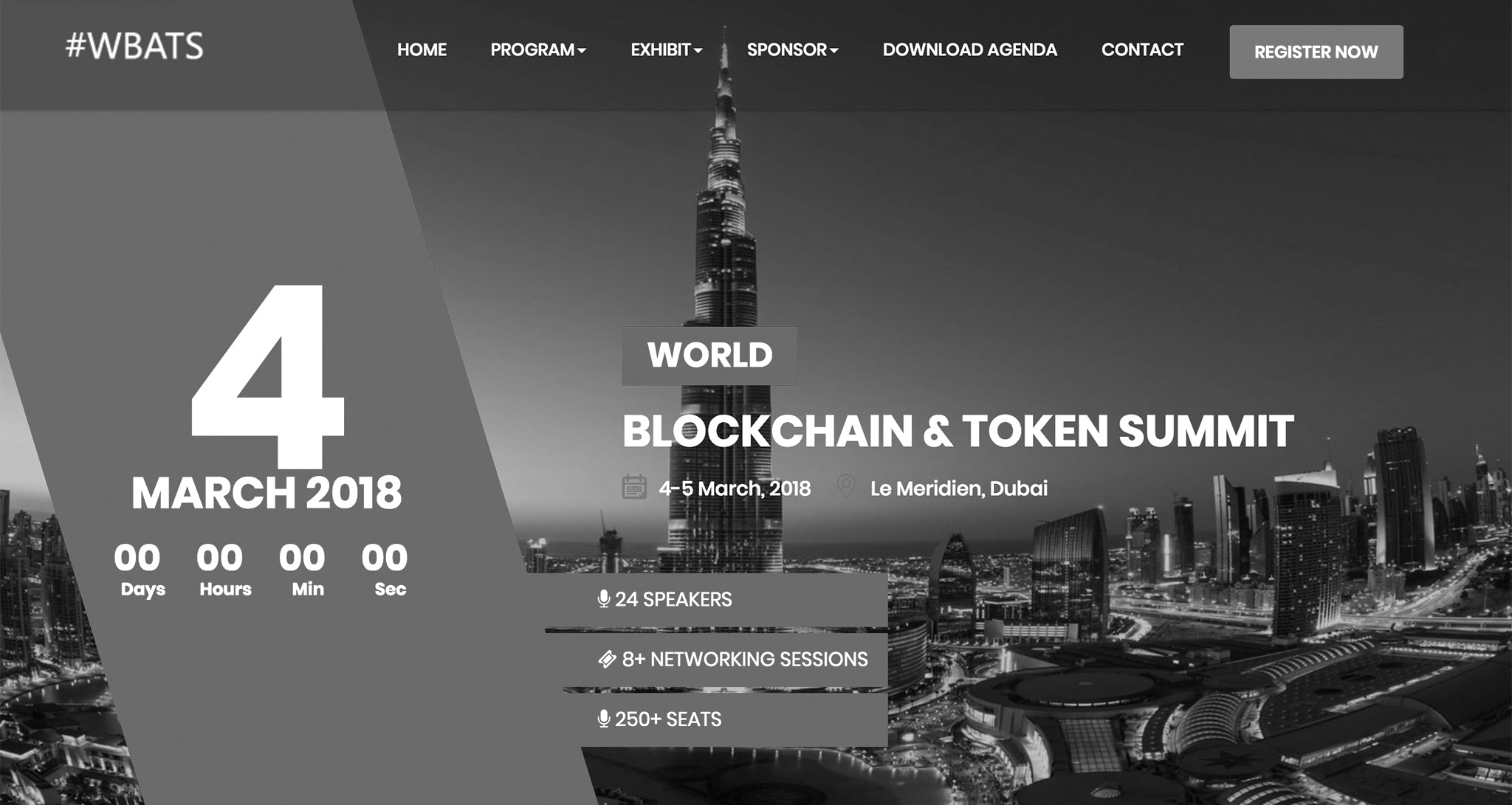 ClearFoundation is sponsoring the World Blockchain and Token Summit at Le Meridien in Dubai from March 4 - 5. ClearFoundation is also listed as a Diamond Sponsor.

Michael Proper, ClearFoundation Chairman and ClearCenter Founder and CEO, will present on the main stage at the conference.
Michael will discuss ClearFoundaion's announced CLEAR Token offering featuring a platform and marketplace that makes Blockchain nodes and apps secure and reliable.

Dubai is a region where the blockchain can play a significant role of importance for the future. The World Blockchain and Token Summit in Dubai will bring together a diverse range of local and international speakers to discuss blockchain and cryptocurrency use cases, the regulatory environment, technology hurdles and opportunities in innovation and disruption that can be leveraged using this technology.