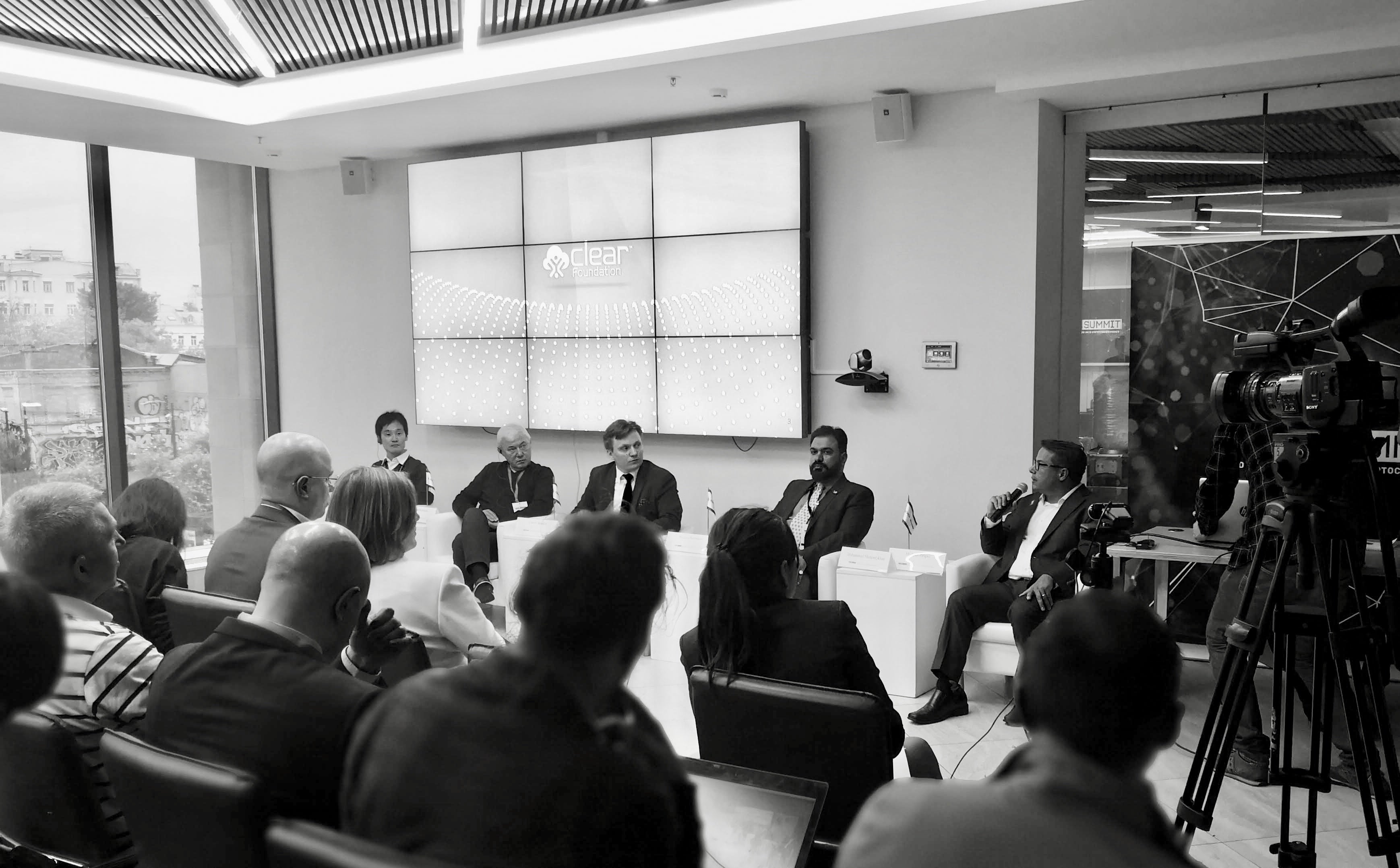 On May 19, 2018 ClearCenter Founder and CEO Michael Proper announced the pre-release of ClearCenter's ClearNODE product line of managed hardware, software and services.
The press conference was held by the the International Decentralized Association of Cryptocurrency and Blockchain (IDACB) as part of the World Blockchain Cryptocurrency Summit Moscow 2018. The primary objective of IDACB is to uplift the Blockchain ecosystem and community and to address the critical skills gap with respect to Blockchain technology.
During the press conference, Michael Proper discussed the evolution of ClearNODE and how the product line builds on ClearCenter's original partnership with Hewlett Packard Enterprise (HPE) announced in June 2017.
ClearNODE is an integrated hardware, software and security services combination that delivers the first fully managed, secure Blockchain Platform and decentralized app (Dapp) Marketplace.
All ClearNODE products will include bundled HPE ProLiant server hardware, the ClearOS Linux-based, open source operating system, and ClearCenter's ClearGM security service via the ClearOS Marketplace.
HPE's line of ProLiant servers feature HPE's "Silicon Root of Trust" technology, an industry-leading security layer that protects server hardware at the firmware level, a foundational benefit of the ClearNODE offering.
In addition, ClearCenter adds additional security layers to ClearNODE at the operating system, server, network, and gateway levels. ClearCenter accomplishes this via tight integration between ClearOS and ClearCenter's groundbreaking ClearGM managed security service.
Stay tuned for more news on ClearNODE security features and availability soon.
Visit https://www.clearcenter.com/pages/2018 to view additional event photos.