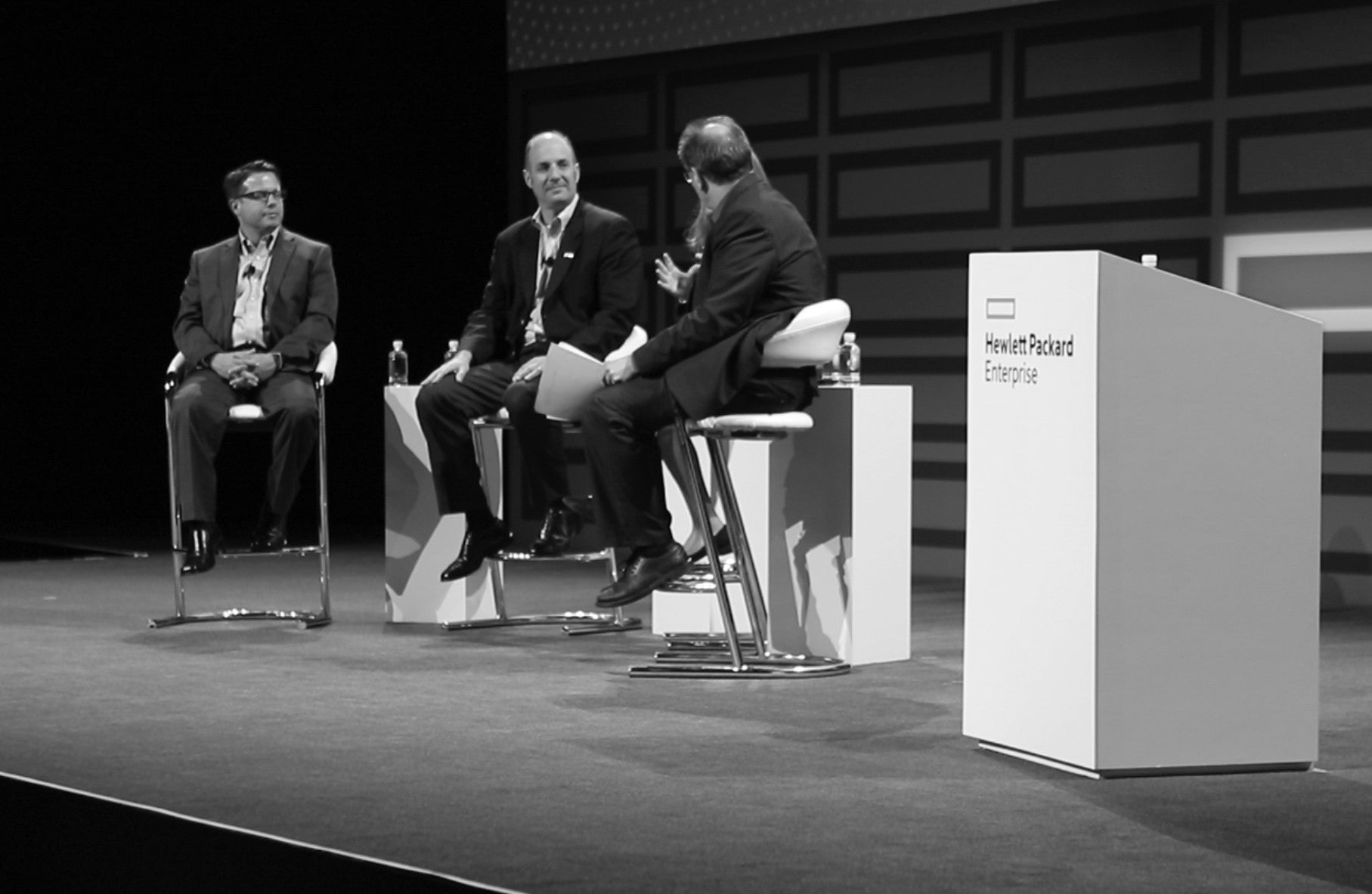 Today ClearCenter CEO Michael Proper was onstage at HPE Discover 2017 Las Vegas as a panelist in the Global Partner Summit Spotlight Session.


HPE Senior Vice Presidents Alain Andreoli and Peter Schrady last night launched the the HPE MicroServer Gen10 With ClearOS CEO Michael Proper onsite at HPE Discover 2017. 

HPE's Marc Semadeni and ClearCenter's David Loper stoped by the Demonstration Forum to demo how to lash your licensing costs and build a fully functional SMB server running ClearOS.


David Redekop talks about the ClearOS app, Gateway.Management is and why it is so disruptive.
Follow ClearCenter on Twitter for the latest news and updates.