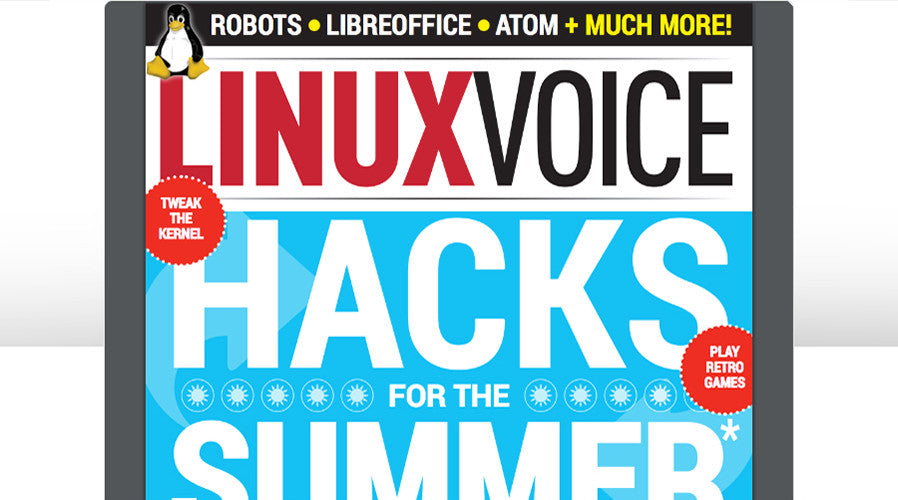 See How ClearOS Compares According to Linux Voice
To read the entire article, check out Linux Voice Issue 18 (page 58-63). Or below is a republished html version.
CentOS
URL www.centos.org
VERSION 7.1
LICENCE GPL and others
How does the popular no-frills distro stack up against the competition?
ClearOS
URL www.clearos.com
VERSION 6.6
LICENCE GPL and others
Can the CentOS-based distro beat the master at its own game?
Fedora Server
VERSION 22
LICENCE Various free software licenses
A bleeding-edge server? Really?
NethServer
VERSION 6.6
LICENCE GPL
Will this relately unknown contender prove to be a darkhorse?
Ubuntu Server
VERSION 14.04 LTS
LICENCE GPL and others
Can it replicate the success of its desktop sibling on the server?
Zentyal
URL www.zentyal.org
VERSION 4.1
LICENCE GPL and others
Does this popular alternative to Windows Server still have what it takes?
Server distros
Thanks to the loaded software repositories of the popular Linux distros, you can easily convert a standard desktop distro into a server distro in no time. While these might serve well for a limited time or a limited number of users, they cannot replace a dedicated server distro. These specialised distributions are designed from the ground up with a rock-solid foundation to cover all the infrastructure requirements of a network. Between the single-use web server and a prolific data centre lies a huge segment of users and use cases that require a server to manage and allocate resources and services to its workforce. These setups need a well-integrated solution to manage their network services, such as internet access, network security, network infrastructure monitoring and share resources among its users. While the idea of running all services on a single server is a hair-raising thought for admins of large companies, we are looking for server distros for non-critical setups that can be managed by someone with good enough network management skills.
One stop shop
This is why we'll be keeping an eye out for distros that are easy to deploy, configure and manage. We have on test distros with a proven track record as far as stability is concerned and the only distinguishing element between them is their ease of configuration. Although configuring a server distro isn't for the faint of heart, some go the extra mile to help you tweak the various components to your satisfaction without mucking about with configuration files. Configuration aside, managing and monitoring a server distro is an ongoing process. While it's possible to install tools that will help you keep an eye on your server, distros that come with these tools preinstalled are rated higher than those that aren't.
"We're testing distros with a proven track record as far as stability is concerned."
The Raspberry Pi server
The Raspberry Pi has always been popular as a single-purpose home server due to its minuscule size and power requirements. The new Pi v2 with fleshed-out specs makes even more sense for home servers that serve a limited number of users. Many people use the Pi as a personal web server with a lightweight web server like lighttpd instead of Apache. You can even use distros like DietPi that install a minimal base that you can then flesh out as a seed box, a FTP server, a media streaming server and more. There's also the upcoming ArkOS distro that converts the Pi into your own secure cloud.
One job servers
For specialised deployments.
In addition to the server platforms covered in this group test there are several specialised flavours of Linux that serve a single purpose. These distros are aimed at providing a specific functionality and are not intended to be used on the desktop or as a multi-purpose server. While most Linux distros let you configure iptables to setup firewalls and protect you from the internet, firewall distros are designed to set up a secure gateway between the internet and their home or office machines. IPFire is one of the most popular firewall distros that's quite easy to configure and deploy. Another popular choice is Smoothwall Express, which offers a web-based GUI and doesn't require familiarity with Linux to set up. Several commercial options are available as well including the Debian-based Untangle distro. It supports pluggable modules for network applications such as spam blocker, web filter, virus blocker, bandwidth control and more. You can install all of these from the browser-based interface with a single click. The default configuration for these apps should suffice for most users.
CentOS
A hat trick.
Once they start delivering, the Special Interest Groups releases will help break the massive CentOS project into easily deployable chunks.
CentOS delivers the promise of an enterprise-grade operating system without any cost. Over the years the distro, built using open source SRPMs from the Red Hat Enterprise Linux distribution, has become popular with hosting companies and businesses that have in-house Linux expertise and don't want to pay for RHEL support. The project backs up the software with 10 years of support, which makes CentOS particularly attractive for any kind of server rollouts. From the installation up to the desktop, CentOS mimics RHEL, as the CentOS developers only strip RHEL-specific branding and artwork, and strive to maintain 100% binary compatibility with the upstream release. The distro uses the Anaconda installer and can be used with Kickstart to run installations across multiple machines. During installation you can customise the package selection and pick one of the predefined server types including infrastructure server, web server, file and print server, and even a server with a GUI. All about
All about choice
Each category of server has customisableadd-ons that you can install. For example,the Infrastructure server option offers aBackup Server option as well as a File andStorage server. One useful option is the'Compatibility Libraries' that help you runapps built for previous versions of CentOS.Aside from the normal install-onlyimages, the project also occasionallyreleases special ISO images including aninstallable live CD. You'll find all popular opensource server software under the official CentOS repositories. Besides the primaryrepositories the project provides severaladditional repositories, and you can alsouse the EPEL (Extra Packages for EnterpriseLinux) repository, which includes severaladditional third-party apps to flesh out theinstallation as an enterprise desktop.CentOS tracks the development of RHELand its releases are influenced by therelease schedule of the upstream distro. Thedistro has received some flak in the pastfor delays, but last year's partnership withRed Hat, which now has some key CentOSdevelopers on its payroll, will negate thatfactor and bring some formal structure tothe project.
One of the key developments has beenthe formation of special interest groups(SIGs) that focus on particular projectswithin CentOS. Although these SIGs haven'treleased any variants as of now, there aresome interesting ones that have beenapproved. Of note are the Cloud instanceSIG and the Atomic SIG, which according to the project target use cases that haven'tbeen addressed by the CentOS project tilldate. There's also a Simplified Linux ServerSIG awaiting approval.The server distro is one of the few popularones that doesn't have a formal paid supportstructure yet, although there are a number ofcompanies that support CentOS. Thanks toits mature community the project has loadsof documentation to help you assembleyour own server, besides the regularavenues of interaction and troubleshooting,such as forums, mailing lists and IRC. Also,while the distro is 100% binary compatiblewith RHEL and should work on all hardwarethat's certified by Red Hat, as of CentOS v7the project only puts out releases for thex86-64 architecture.
Fedora Server
A hat trick.
Starting with Fedora 21, the project has split its offerings into three separate releases, with one dedicated to crafting servers. Unlike usual server distros with long term release cycles and stable software, Fedora Server bucks the trend by putting out releases every six months with bleeding-edge software. Installing Fedora Server isn't much different from installing a regular Fedora Workstation release. You do however get the option to choose the kind of server you wish to roll out. The install offers four broad-base environments for the server including a minimal server and an infrastructure server. You can also optionally install add-on servers for the selected environment such as a directory server, an FTP server, a load balancer and a lot more. The latest release, Fedora Server 22, defaults to the XFS filesystem. One of the two components PostgreSQL-based database server role.
The Fedora family of releases also includes a Fedora Cloud product that's available in two flavours; a base version and an Atomic version optimised for Docker container deployment.
Use Cockpit to manage the Fedora deployment with ease.
"Fedora Server puts out releases every six months with bleeding-edge software."
Ubuntu Server
Coming up a cloud.
At first glance, Ubuntu Server just looks like a streamlined version of the desktop version. It uses the same repositories as the desktop offering, doesn't ship a graphical desktop and uses a textmode installer instead of a graphical one. But the distro starts to come into its own during installation. If you've got Ubuntu's Metal as a Service (Maas) controller you can provision Ubuntu Server on multiple computers at once. During installation, the server displays a software selection screen that lets you install various servers including OpenSSH Server, DNS Server, LAMP Server, Mail Server, PostgreSQL Server, Tomcat Java Server, Virtual Machine host and more. If you want more control, the installer also lets you select packages manually. Ubuntu Server is released every two years along with the Long Term Releases and is supported for five years. While it can function as a standalone infrastructure server, Ubuntu Server has made a name for itself for building and managing OpenStack-based cloud computing platforms. Canonical also has specialised tools such as Juju for managing OpenStack installations. Ubuntu Server images are published directly into AWS, though it's certified as a guest on other cloud computing platforms as well, including Microsoft Azure, Joyent, IBM and HP Cloud.
Paid-for support
Canonical also offers commercial support services around Ubuntu Server as part of its Ubuntu Advantage program, which caters to both standalone and cloud deployments. The support package includes technical support as well as its Landscape system management and monitoring tool and a library of technical articles. With Landscape you can automate updates and manage physical, virtual and cloud-based systems. The project also works with hardware vendors and has a list of certified hardware on its website.
Use Cockpit to manage the Fedora deployment with ease.
NethServer
Point-and-click deployments.
Although server deployments require a certain level of expertise and understanding of the base technologies, sometimes you need to deploy servers in a snap. Setting up the popular server platforms is an involved process and involves pulling server software and manually editing the configuration files in a text editor. While there are deployments that require this kind of meticulous involvement, most can use some level of automation. The NethServer distro started as a fork of SME Server with the goal of easing the configuration of the servers. The distro is based on CentOS and helps you roll out all kinds of servers without mucking about with configuration files. You can deploy and configure just about every aspect of your deployed servers through a browserbased interface.
Like CentOS, NethServer is available only for 64-bit machines as an installable ISO. After going through its straightforward installation process you're left with a base system. From here on you'll have to log into its web interface to flesh out the installation. The distro's Software Centre lists all the supported servers. This list can be filtered by category, such as 'base system' and 'firewall'. Using the Software Centre you can easily convert the base NethServer installation into a file server, an email server, a XMPP-based instant messaging server, an OwnCloud server, an Apache web server and more in a couple of clicks.
Once you've installed a module, you can browse through and install any of its optional modules. The Software Centre also keeps tracks of any updates available for the installed modules, which will only be installed after you explicitly ask them to. In addition to the various servers, NethServer also lets you install localisation strings for popular languages which makes the server accessible to non- English speaking users as well.
Use Cockpit to manage the Fedora deployment with ease.
Hut-two-three-four
The web interface also gives you access to the tools to manage your NethServer installation, such as the dashboard, which gives you an overview of various parameters including disk usage. Then there's the Log Viewer that lists log files for all installed services. You can also tweak several aspects of the server including its network settings from under the Configuration section of the interface. NethServer is developed by Nethesis, which offers commercial services and support packages for the server. It also has a very active engagement with its community of users. The next version of the distro will be based on CentOS 7 and will including support for Docker and several new modules including one on the Asterisk open source PBX.
Ye olde server distros
For servers, older is very often better.
Stability is the most celebrated and sought-after quality when hunting for a server distro. There are some distros, like Debian and Slackware, which have established themselves as incredibly stable since time immemorial. While Debian has made considerable effort over the past several releases to be also seen as a competent desktop distro, the two old hands of the Linux community remain the ideal choice for hosting servers for most experienced administrators. Package management and the densely populated software repositories are another reason for Debian's enormous popularity. The debian-security repository ships critical updates and ensures maximum uptime for Debian-powered servers.
Rolling release distros aren't everyone's first choice for a server distro. This is because even a single update can break a rollingrelease distro. And yet Arch and Gentoo, two of the most robust rolling-release distros on offer today, are also popular choices for hosting Linux servers. This is because these two distros provide users a huge degree of control over what runs on their system. Their minimalist credentials and ability to be moulded to serve any use case makes them a popular choice for administrators who are dissatisfied with the default software selection on most server distros. With the powerful Portage and Pacman tools, Gentoo and Arch respectively enable experienced administrators to flesh out their installations with ease.
If you need configurability, try Arch as a server distro (read the wiki first!).
ClearOS vs Zentyal
Servers in a jiffy.
ClearOS and Zentyal are two distros that have made a name for themselves among users who'd rather defer the complexities of setting up a server to an expert and swap the nuances for the convenience of a point-and-click interface and the promise of quick deployment. Both offer no-cost freely downloadable community-supported editions, and also offer commercial services based on their products. The projects also have ample documentation, user manuals and support options, and both distros let you test their commercial offerings for 30 days.
While there are many similarities between the two, both stem from different underpinnings. ClearOS is based on the CentOS distribution, and Zentyal uses Ubuntu Server as its base. Like most server distros, setting up Zentyal and ClearOS is a rather straightforward affair. Once installed Zentyal boots to a minimal graphical desktop, and if you have a headless server, you can also bring up Zentyal's web interface on any computer and configure the server remotely. You can easily convert a base Zentyal installation into a domain controller and file sharing server, a mail and groupware server, a DNS server, a DHCP server or a Firewall server. You can also use this server to filter email, scan for viruses, manage printers, VPNs, and issue and manage secure certificates. Once installed, you can configure these services from the web interface itself. The components are nicely integrated: for example, if you install the OpenVPN server and go straight ahead to configure it, you'll be asked to first create a CA certificate using the certification module that was installed automatically. You can also use Zentyal to host other kinds of servers, such as the Apache web server.
You can buy individual modules or take out a support subscription which includes all paid modules.
Zentyal's dashboard is made up of several widgets that you can move as per your needs.
The clear advantage
One of the biggest advantages of ClearOS is its larger repository of supported server software. During installation, you'll be asked to select whether your ClearOS installation will be used inside a protected network (like an office), in a publicly accessible network (like a hotspot or a data center) or as a Gateway server. Also, unlike Zentyal, ClearOS requires you to create an account and register your installation with ClearOS HQ before you can access its server apps and services.
ClearOS supports over 82 free services for various roles including a network server, a gateway server, a cloud server and more. In addition to common servers such as a directory server, database server, mail server, web server, FTP server, content filter and more, you can use the installation as a seedbox and a Plex Media Server. There are also several system and network management tools for creating backups, managing bandwidth, RAIDs, access control lists and more. New admins who aren't sure of the components they should install can use the Feature Wizard, which helps pick services depending on the type of server they wish to roll out. Like Zentyal, the components are tightly integrated and direct you to configure other services they depend on.
OUR VERDICT
Server distros
Picking the best server distro isn't as simple or straightforward as picking the best desktop distro. That's because a server can mean different things to different people. For some it could be as simple as a file sharing server that's used by a dorm full of students, while for others it could be a complex combination of email and instant messaging server for a building full of white collar workers. Also, unlike other tools and distros we really couldn't properly shakedown a server distro (let alone six) in the limited time we have between issues – it takes months to get under the skin of a server distro if you do it properly. Some old school admins who still prefer to build their servers from the ground up wouldn't be too impressed by the conveniences offered by the likes of Zentyal, ClearOS and NethServer. However, using these distros you can roll out complex server solutions in a fraction of the time it requires to set them up by hand.
ClearCenter offers support options starting from $60, including the ability to back up your configuration to its remote servers.
"The real fight for the top spot is between Zentyal, ClearOS and NethServer."
Servers in a jiffy.
That said, although CentOS doesn't include any GUI tools to help you set up the server (and you'll have to be comfortable with the command line and brush up your Yum package management skills), the new SIGs initiative will help churn out fine-tuned versions of the distro for particular purposes. Similarly, while you can use Ubuntu Server for any kind of server deployment, the distro's infrastructure is focused on supporting rollouts on cloud platforms. The latest entrant to the list is Fedora Server, which offers the opportunity to roll out special-purpose servers, pretty much like CentOS. However, its implementation too is still in early stages and only offers limited deployment targets.
The real fight for the top spotis between Zentyal, ClearOS andNethServer, because of their lowerentry barriers and the expansivelist of supported servers. Sincethey are all equally easy to use, itreally comes down to the numberof servers and services they offers.Zentyal comes at the bottom foroffering the fewest server options,followed by NethServer and toppedby our winner, ClearOS. WhileClearOS does offer the maximumnumber of possibilities for fleshingout the base installation, it isn'tsuitable for all – most notablyOwnCloud, which is best rolled outon top of NethServer.
1st ClearOS
Licence GPL and others Version 6.6
www.clearos.com
Offers the most number of servers but has some peculiarities such as mandatory registration.
2nd NetServer
Licence GPL Version 6.6
www.nethserver.org
Offers the most common and popular servers for a SOHO deployment.
3rd Zentyal
Licence GPL and others Version 4.1
www.zentyal.org
An easy-to-manage distro that works great as a gateway server.
4th CentOS
Licence GPL and others Version 7.1
www.centos.org
Designed for environments that value stability more than anything else.
5th Ubuntu Server
Licence GPL and others Version 6.6
www.ubuntu.com/server
Offers the most number of servers but has some peculiarities such as mandatory registration.
6th Fedora Server
Licence Various free software licences Version 22
www.getfedora.org
A new release designed for setups that need the newest features.
| | Ease of setup/rollout | Management tools | Release cycle | Paid services |
| --- | --- | --- | --- | --- |
| CentOS | Involved | N | Follows upstream | N |
| ClearOS | Easy | Y | Follows upstream | Y |
| Fedora Server | Involved | N | Every 6 months | N |
| NethServer | Easy | Y | Follows upstream | Y |
| Ubuntu Server | Involved | N | Every 24 months | Y |
| Zentyal | Easy | Y | Every 3 months | Y |
see original article
here