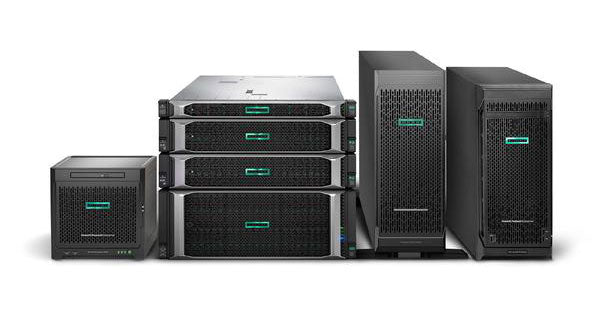 This week Hewlett Packard Enterprise (HPE) released number of new products spanning most of its product lines including the additions to the popular Gen10 series of ProLiant servers.
New gear includes 3 systems perfect for ClearOS users. The
ProLiant ML110 Gen10
,
ProLiant ML350 Gen10
and
ProLiant DL580 Gen10
systems are right sized for SMBs of any size.
Check out the
News Advisory
for a full list of new products.
From the announcement:
"Security is a top priority for all customers, and HPE is helping SMBs prevent attacks that disrupt their business. The security features on the ProLiant ML110 Gen10, ProLiant ML350 Gen10 and ProLiant DL580 Gen10 provide the ultimate protection against firmware attacks. The ProLiant ML110 Gen10 and ProLiant ML350 Gen10 servers offer a balance of performance, capacity, and manageability, and are the ideal choice for growing SMBs, remote offices and branch offices (ROBOs). Combined with ClearOS, They make IT simple, secure and affordable for SMBs and ROBOs. The ML110 Gen10 Server is the best performing single processor tower for SMBs and ROBOs, delivering a 21% performance boost over the previous generation. The ML350 Gen10 Server is ProLiant's most powerful and versatile 2P tower, delivering a 71% performance boost and a 27% increase in cores over the previous generation. The secure HPE ProLiant DL580 Gen10 provides storage expandability and performance scalability going from two to four processors to support business critical applications for midsize businesses."