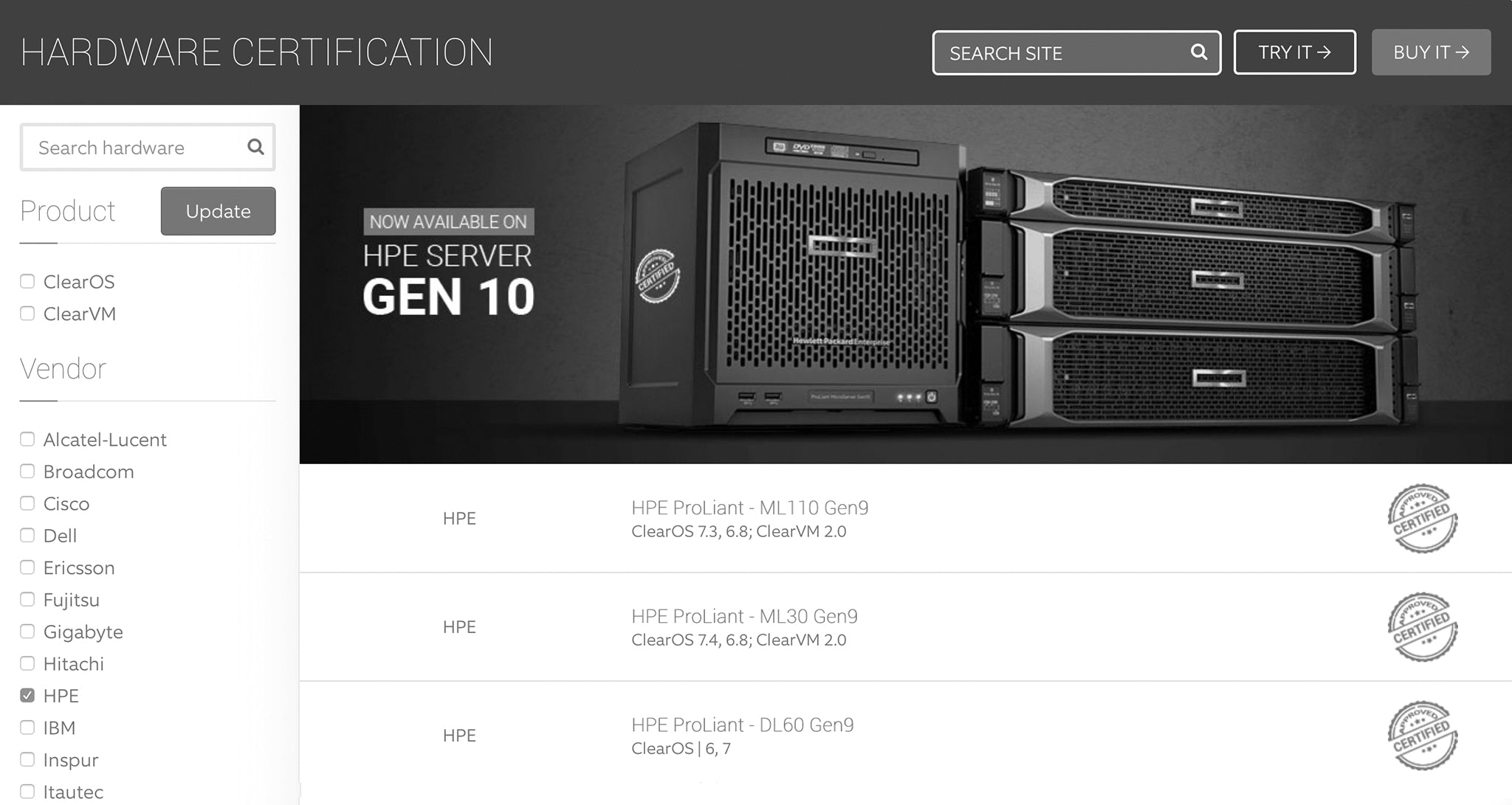 Almost one year ago, Hewlett Packard Enterprise (HPE) and ClearCenter
announced a partnership
to preload ClearOS on select HPE ProLiant servers then work together to provide tightly integrated Server, Network and Gateway-based solutions for Small and Medium size Businesses (SMBs).
Over the last year, the ClearCenter and HPE teams have worked hard to certify both
ClearOS
and
ClearVM
on HPE ProLiant systems. The close relationship between the HPE and ClearOS teams allowed for the inclusion of hardware component drivers in ClearOS and detailed hardware/driver testing to ensure a quick and seamless ClearOS provisioning process on any new HPE ProLiant system.
ClearOS and ClearVM have been certified on 19 HPE ProLiant systems including the popular HPE ProLiant MicroServer Gen10 and the latest HPE systems including the HPE ProLiant DL360 Gen10, HPE ProLiant ML110 Gen10, and more.
Check out the
ClearOS Hardware Certification Site
for a full list of systems.
The culmination of the joint efforts between HPE and ClearCenter is the recent release of special SMB Solutions from HPE that include right-sized HPE ProLiant hardware and bundled ClearOS Bronze or Silver subscriptions.
These SMB bundles make it easy to buy and deploy specific Server, Network and Gateway solutions based on your specific needs. SMB bundles include solutions for Unified Threat Management (UTM), Storage & Backup, Virtualization and Multi-function uses.
Visit the
SMB Solutions page
to learn more about the HPE SMB Solutions bundles.