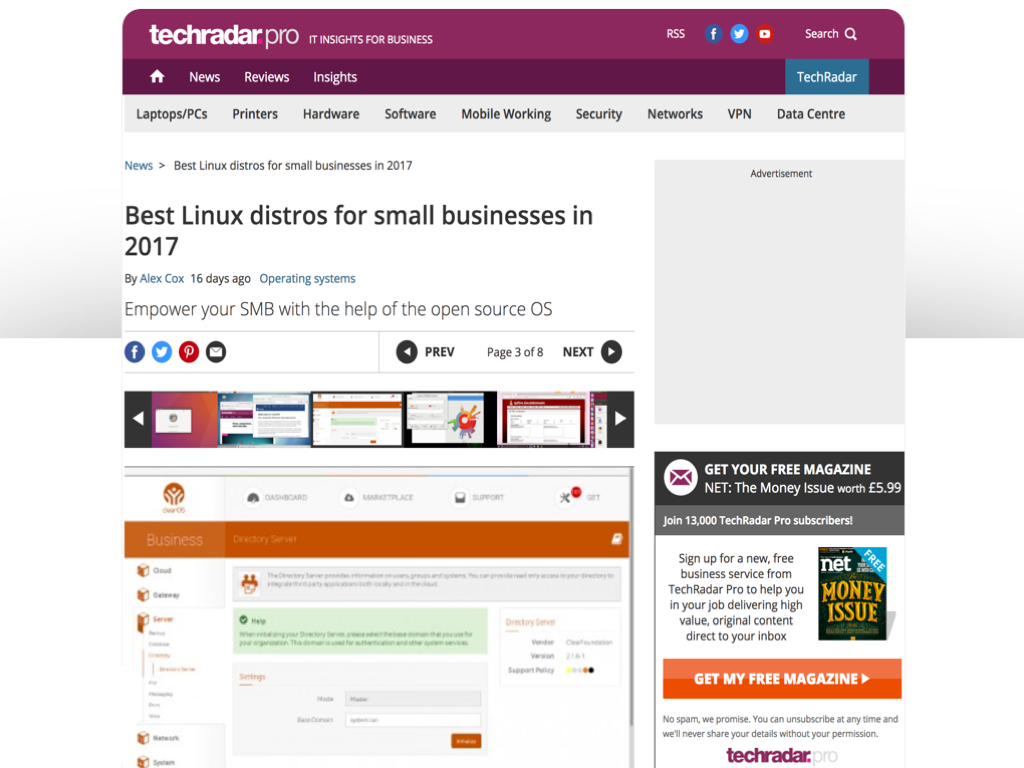 ClearOS and CentOS are pretty close cousins. Both run many of the same packages inherited from RHEL, and can benefit from the swift Red Hat release cycle. But while CentOS is a functional desktop OS, ClearOS isn't. Instead, it's intended primarily as a server platform administered entirely from a web interface. Once it's installed, you won't need a keyboard, mouse, or even a monitor connected to its home machine.

Because of its tight focus, ClearOS is actually easier to use than most server operating systems. That web interface makes installing this operating system's various components a breeze, so you'll be able to quickly get your business protected with a firewall, manage an email server, install a file server or more – all safe in the knowledge that each of these components will (most likely) work perfectly together.

There's support available if you're somehow overwhelmed – it's not the cheapest, but it's there – and a specific paid-for Business edition which includes only highly-tested software packages and patches. You might also be interested in ClearVM, the team's virtualization solution; the free version allows you to finely manage the precise performance of two virtual machines and eight CPU cores.
Full Review Here: http://www.techradar.com/news/best-linux-distros-for-small-businesses-in-2017