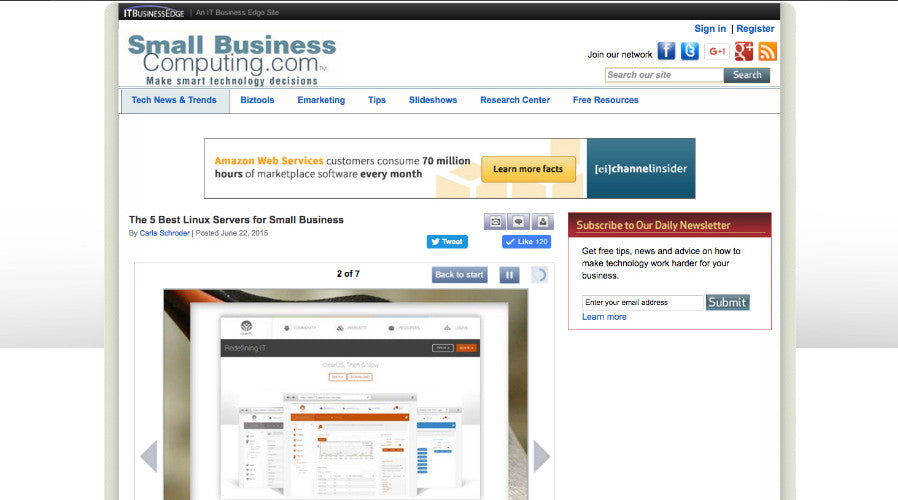 ClearOS
, which used to be called ClarkConnect, is an integrated network, gateway, and server platform that bundles a wealth of useful features behind a well-organized browser-based administration interface. You get Web, print, messaging and file servers; networking and Internet gateway; VPN; sophisticated user- and resource-management; network charting; databases; and much more.
Based on Red Hat Enterprise Linux and CentOS, ClearOS is maintained by the Clear Foundation. The current stable version is 6.6, and the beta version is 7.0. You may install and use the open source community version for free, or purchase various support options. You can download the software and install it on your own hardware, or you can buy good software/hardware bundles.
ClearOS has one of the best administration interfaces and superior documentation, so it's a good fit for less-experienced admins or admins who just want to get up and running without a lot of fuss.
see original article
here
.