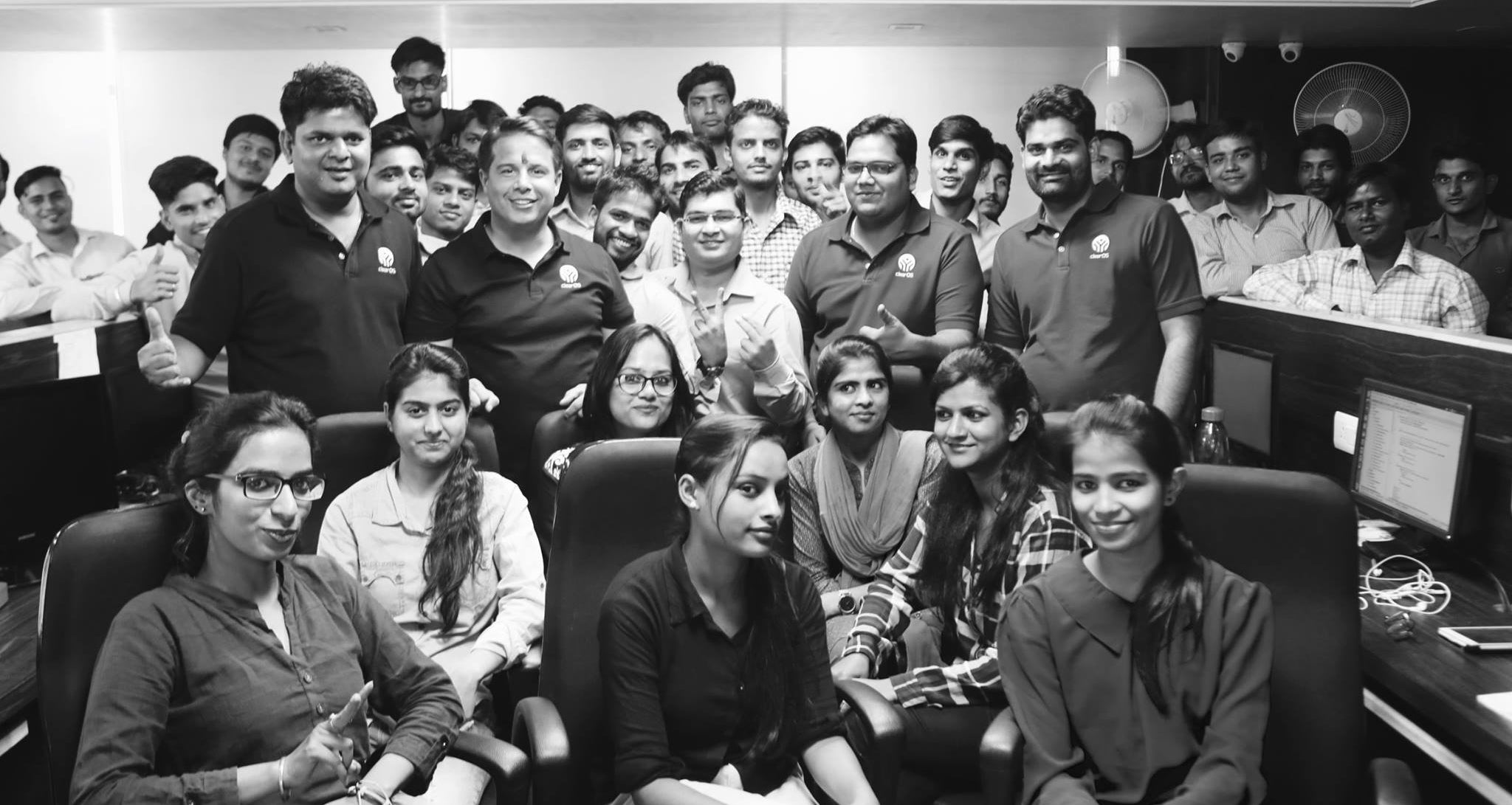 June 27, 2018: Published by ClearCenter Founder & CEO Michael Proper
At ClearCenter, we have a few software development teams spread across the globe in Canada, the United States, Greece, Austria, New Zealand and two locations in India.
Today marks the five-year anniversary working with our first India-based team located in Jaipur (see the above photo of me and the Jaipur team shot a few months ago during my Worldwide 2017 tour). The team in Jaipur is led by two very capable individuals, Shiv and Vikash.
I love working with the Jaipur Team! They somehow solve impossible problems and accomplish tasks at a breakneck speed daily. They wake with excitement to start a new day just as the teams in the United States and Canada go to sleep and start dreaming about the next day's innovation.
I've found that both ClearCenter team members and ClearFoundation community members are caring and dedicated individuals that work hard to deliver solid progress as a united worldwide team. They have all become great friends regardless of geographic location, race, religion, or language differences. The key from my perspective is that all of the team members believe in themselves and thrive on collaboration with the ClearFoundation community team members.
I'm extremely grateful for all of the ClearCenter team members and the thousands of ClearFoundtion community members who believe in our ongoing vision and continue to contribute to its growth and success!
P.S. below is a map showing just some of the locations around the world of our software and support teams.