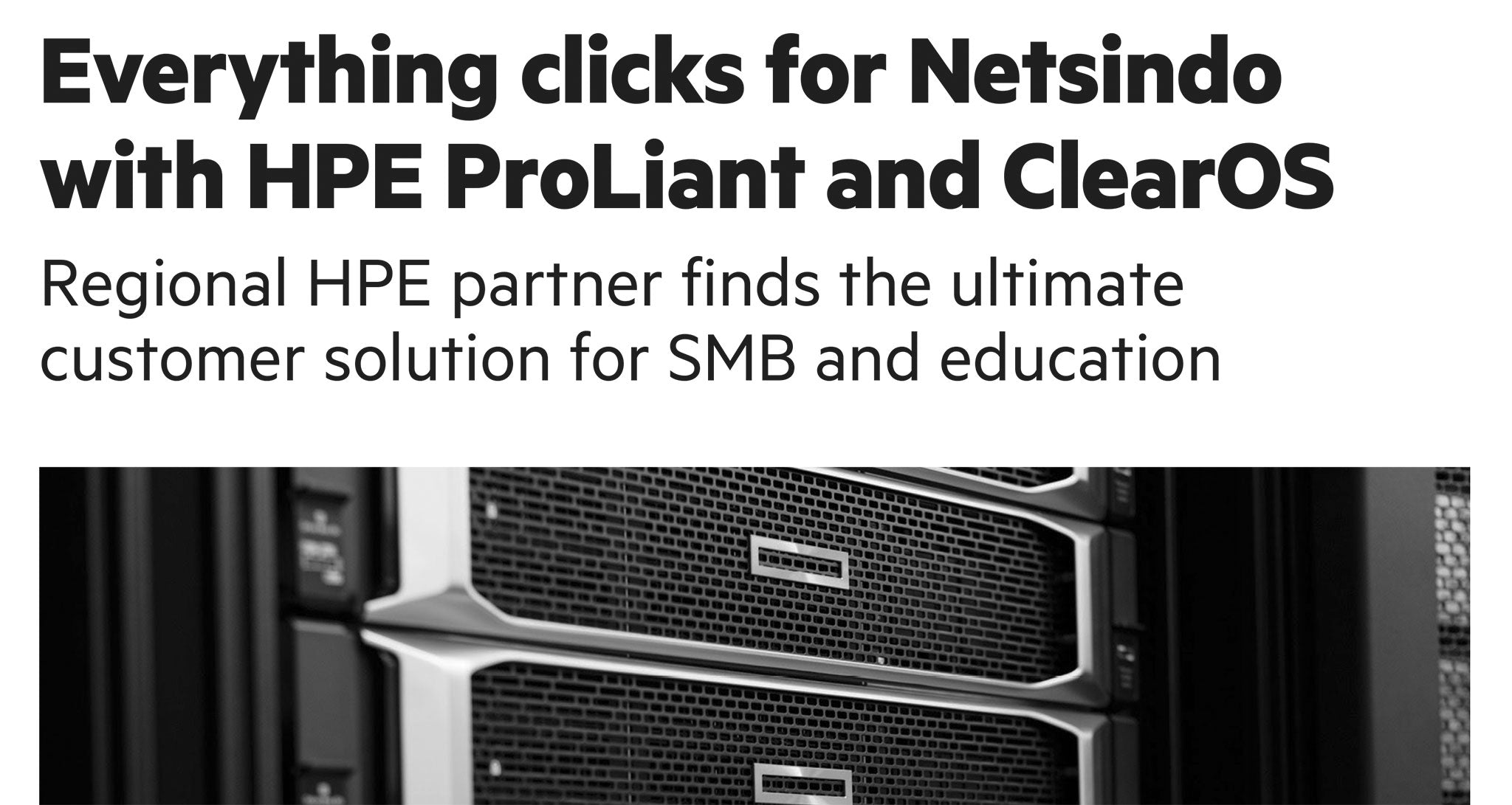 Indonesian IT service provider, Netsindo, has been a long-time partner of both ClearOS and Hewlett Packard Enterprise (HPE).
Netsindo prides itself on offering SMB, education, and government agency customers simple, stable solutions that lower IT costs.
A newly published Case Study on Netsindo looks at the Netsindo philosophy and formula for success that has led to the company becoming a driving force in IT sales, deployment and even the training of more than 10,000 IT workers in Indonesia around the virtues of HPE ProLiant servers running ClearOS.
"We know HPE ProLiant servers and have access to them in Indonesia, and we know ClearOS," said Netsindo Owner Andi Riza. "Now we have a server platform that is 100% compatible with ClearOS."
Click here to read the joint HPE and ClearOS case study on Netsindo.